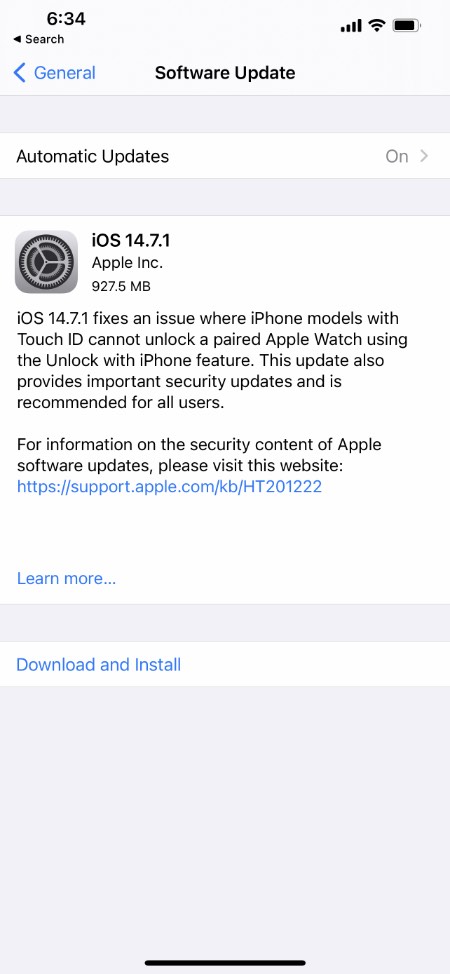 Just over a week after the release of iOS 14.7, Apple has recently rolled out the public release of iOS 14.7.1 and it is now available for download. The build number for today's release is 18G82.
As you might expect from a point update, the newly released iOS 14.7.1 brings bug fixes to iPhones as a follow up to the iOS 14.7 release. In addition to iOS 14.7.1, the iPadOS 14.7.1 update for iPads has also been released to public and is now available to download.
In this update Apple has fixed the bug that caused iPhone models with Touch ID to not automatically unlock Apple Watch on iOS 14.7.1. This issue affected some users and it has now been fixed in this release.
Both iOS 14.7.1 and iPadOS 14.7.1 can be downloaded and installed over-the-air, through Finder or iTunes as well ass using the iOS 14.7.1 direct IPSW download links that we have shared below.
iOS 14.7.1 IPSW Download Links for iPhone
You can find the iOS 14.7.1 IPSW download links for iPhone and iPad below.
iPadOS 14.7.1 IPSW Download Links for iPad