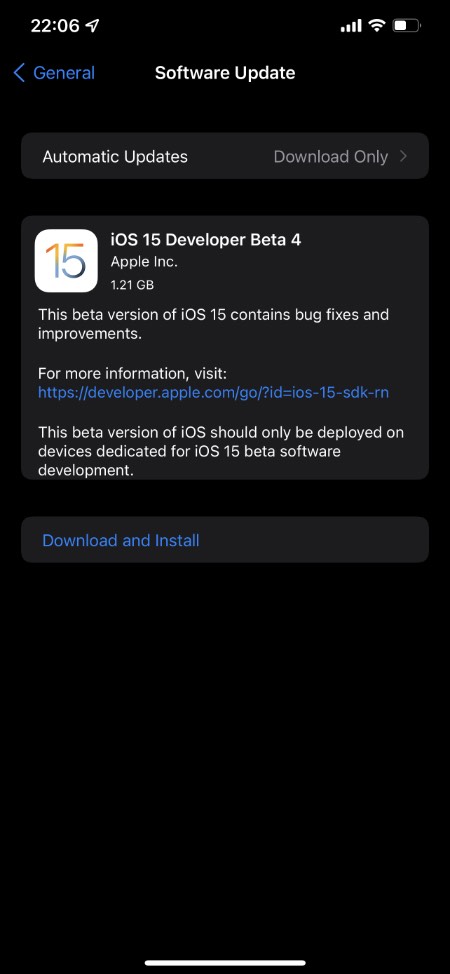 Less than 2 weeks after the release of previous developer beta, Apple has just released iOS 15 beta 4, and it is now available for download over-the-air on devices that are running the developer beta.
Alongside iOS 15 beta 4, Apple has also released iPadOS 15 developer beta 4, and it should also be available for download under the Software update section of Settings app.
iOS 15 developer beta 4 is the fourth major release since Apple started testing iOS 15 with developers and public after WWDC 2021. This particular release is expected to bring bug fixes and improvements to features that were announced by Apple at WWDC back in June.
In addition to iOS 15 beta 4 Apple has also released watchOS 8 beta 4, tvOS 15 beta 4 and macOS Monterey beta 4 to developers. All of these releases come a day after Apple released iOS 14.7.1 update to public.
Changes in iOS 15 beta 4
Here are the changes that have been discovered in iOS 15 beta 4 so far.
New icon for Notifications settings inside Settings app. (via)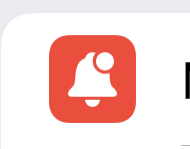 Safari now has a 'Reload' button on the tab bar. It also has a new share button.
Safari tab bar minimizes to not get in the way of users when they are trying to tap on a website.
Boot loop cycle issue faced by Apple Watch 1st generation users running iOS 15 has been resolved.
A new option has been introduced that allows users to Share Focus Status with individual users.
Support for MagSafe Battery pack for iPhone 12.
New return to home screen action for the Shortcuts app.
A new XL size Podcasts widget for iPadOS.
iOS 15 no longer displays notifications received on your iPhone or iPad to other SharePlay participants.
Several Safari bugs related to tab bar incorrectly minimizing and expanding, Safari crashes when closing tabs, Safari issue that caused sync issues on devices running macOS Monterey beta 3 and iOS 15 beta 3 or newer have been resolved.
Record App's Activity should not default to Off after a software update or restore from backup.
Bugs related to Rivers not showing in Apple Maps and buildings overlapping at certain zoom levels have been resolved.
Refresh for changes…