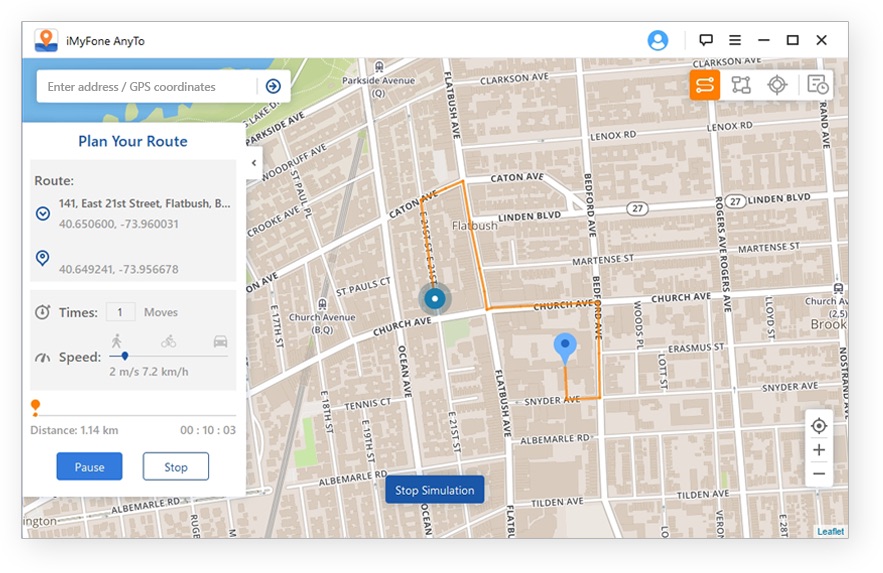 Have you ever tried spoofing your location on your iPhone or iPad? If you answered yes to that question, then you undoubtedly know that this is not an easy thing to achieve. There are many ways to change location on iPhone however not all of them are effective in achieving the best outcome.
For example one of the easiest ways of changing an iPhone's location that comes to mind is using a VPN. However those of you who use VPNs regularly would know that it is not a foolproof solution and most apps are able to identify the real location of the device. Some jailbreak tweaks also make it possible for users to change location of their iPhone or iPad, however having a jailbroken device isn't a viable solution for everyone.
Different people want to spoof their iPhone or iPad's location for different reasons. Some of the most common reasons include they want to use an app or service that is not available in their region, they want to use a location based app or games and spoof their location while sitting at home or they want to show someone that they are at a different location than they actually are. No matter what your reason is, iMyFone AnyTo iOS Location Changer has by far proven to be the easiest and most reliable option.
With AnyTo iOS Location Changer tool for Windows you can change the GPS location of your iOS device precisely to anywhere you like. You can use this tool to change the location and plan a route on the map as well as virtually move along that route with customized speed all which staying at home. The tool also works with location based apps such as AR games and social platform that highly depend on user's location.
What makes iMyFone AnyTo iOS Location Changer an ideal iPhone location spoofing tool is its ease of use. You can change the GPS location of your device with just a 1-click. You can use this tool to show that you are at some other place while you are still at your home and fake your location on map in order to prevent being tracked.
One of the coolest features of this iOS location changer is its ability to allow users to create routes on the map, which they can move along. This feature makes the tool perfect for AR games like Pokèmon Go, which require users to go out at specific locations to play the game, especially in current circumstances when staying at home is very important. With this tool users have the option to create a customized route and change the movement speed. Routes can be created by inputting precise location coordinates.
The changing location is shared with apps instantly and you can actually see yourself moving in the game without any lag. The tool offers the Two-Stop Mode and Multi-Spot Mode feature, which lets users create routes from point A to B or create a route with multiple stop points respectively.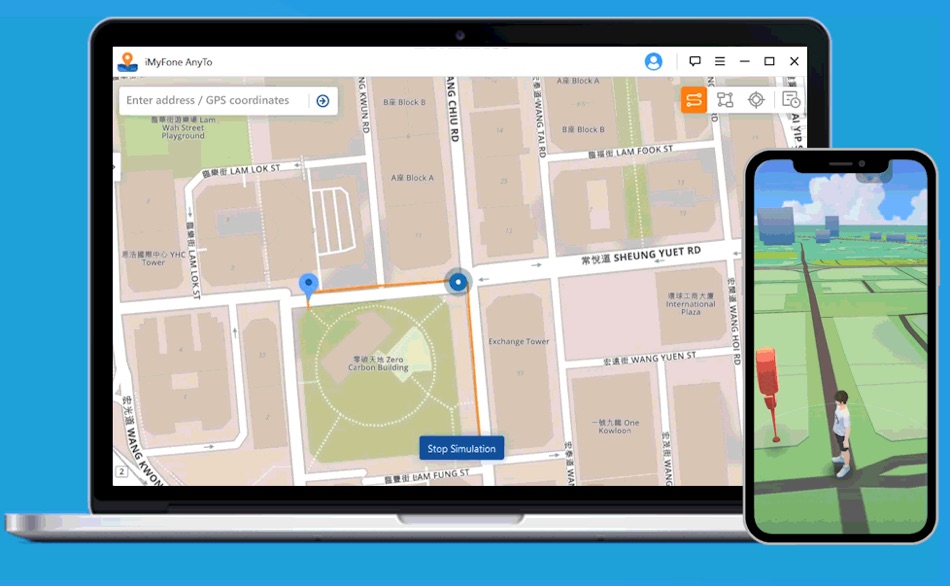 When you are using the route feature with customized speed you can also pause the movement at any time by click of a button to give the location spoofing a more natural touch.
How To Use AnyTo iOS Location Changer To Spoof Location
Using the iMyFone AnyTo iOS Location Changer tool is as simple as it gets. You can start using it and achieve your target in just three steps.
Connect your iPhone to your Windows computer.
Select the route or destination where you want to change the location to.
Watch as your device's location changes in real time.
If this is a tool that is useful for you, then you will be pleased to know that you can score a free iMyFone AnyTo iOS Location Changer license thanks to iMyFone 5th Anniversary promotion.
iMyFone is celebrating its 5th anniversary and is giving away free codes to the AnyTo iOS Location Changer tool. So essentially you can get the $59.95 tool without paying a penny. You can win a free license by simply opening this link and sharing a post about the giveaway with your friends on Facebook, Instagram, Twitter, Reddit etc. Once you have shared the post you will get the free license code in your email.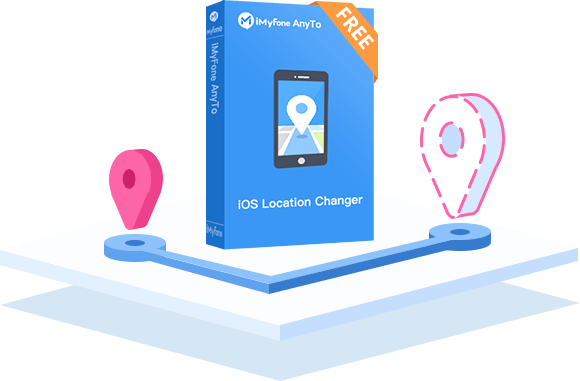 In addition to the awesome giveaway, iMyFone is also offering major discounts on all of their products with a 85% sale. You can take advantage of this massive sale and get products worth up to $689.60 for just $103.95. This is a great deal and can save you big in long term.