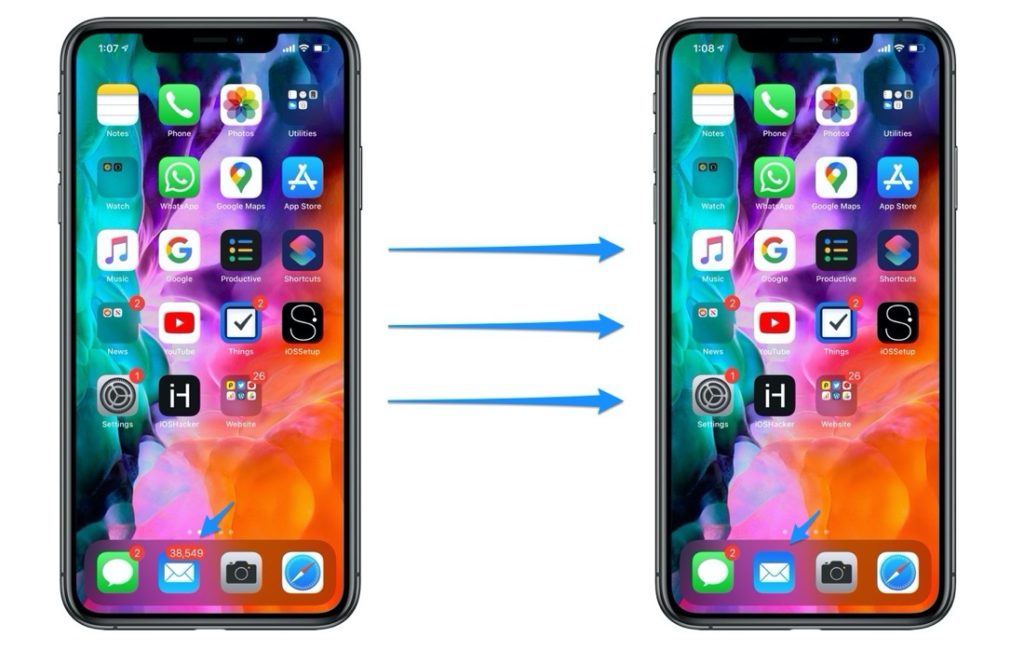 Do you feel annoyed by the unread email count that is always displayed on iPhone Mail app's icon? If yes, then you are certainly not alone. Several other iPhone users experience the same and cannot figure out how to hide unread emails count on their iOS devices such as iPhone or iPad. I had the same problem as my iPhone's Mail app would always remind me that I had some 35,000 unread emails, which would always drive me crazy.
Good news is it is quite easy to hide unread emails count from Mail app icon. These badges are notifications that you can easily enable or disable according to your preference. 
If you want to know how to hide unread email number, keep reading as we guide you through the whole process.
How To Hide Unread Emails Count From Mail App Icon
If you have iPhone or iPad with any iOS version including iOS 13, follow these steps:
On your iPhone or iPad open 'Settings'
Go to 'Notifications'
Scroll down and go to 'Mail
Go to 'Account'

 for which you want to hide the email count

Swipe the toggle to turn off for 'Badges'
In case of having multiple accounts, you can perform these steps for each of the account. If you want to keep the badge on for a specific email account, then you also have the option to do so. Follow the same procedure as mentioned above. Once you are done the red number on the 'Mail' app becomes hidden. 
So folks this is how you can hide unread emails count from Mail app icon and make your life a little less frustrating.
Do you find this article useful? Share with us in the comments below.
Stay tuned to iOSHacker for more useful posts for your Apple device. 
Disclosure: iOSHacker may receive a commission if you purchase products through our affiliate links. For more visit our privacy policy page.