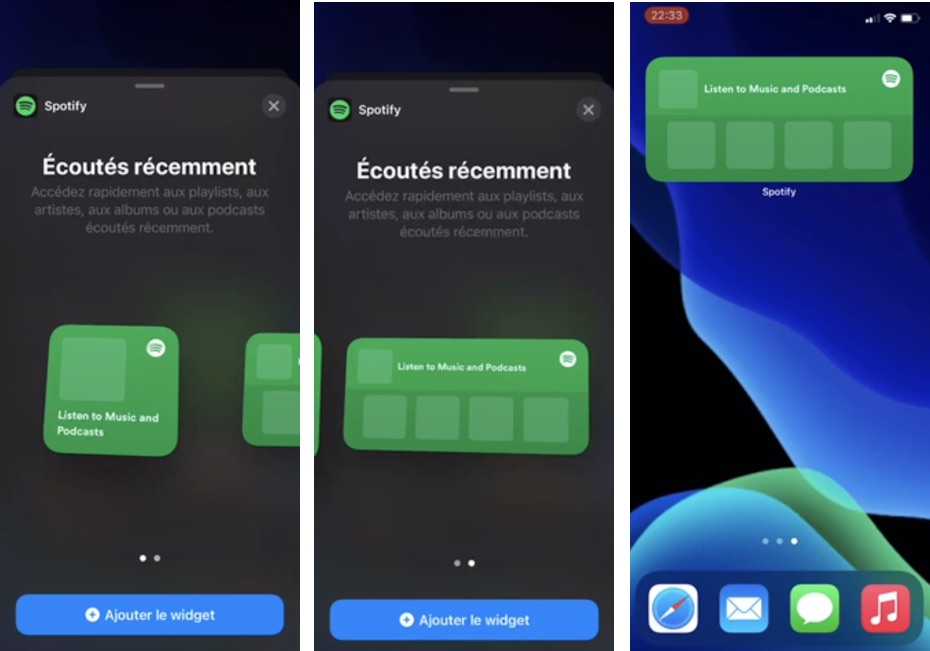 It looks like music streaming service Spotify is pretty close to releasing iOS 14 widgets for its iPhone app. The screenshots of the upcoming widgets have been spotted in the latest Spotify beta. Some would say Spotify is a little late to the party as iOS 14 with widget support has been out for nearly a month, however Spotify users would definitely welcome this new feature.
Spotify's iOS 14 home screen widgets look quite similar to the Apple Music widgets and will be available in small and medium sizes. Users will be able to see the Recently Played song's album artwork on the small widget while the medium sized widget will display four of the recently played songs.
The widget also says 'Listen to Music and Podcasts' highlighting Spotify's recent focus shift to Podcasts. Tapping on the Spotify home screen widget will launch the Spotify app.
Spotify home screen widgets for iOS 14 powered devices should become available to users in the upcoming updates, however we cannot say with certainty whether this feature will be made available the very next update of the app.
You can download Spotify app on your iPhone for free here. (via)