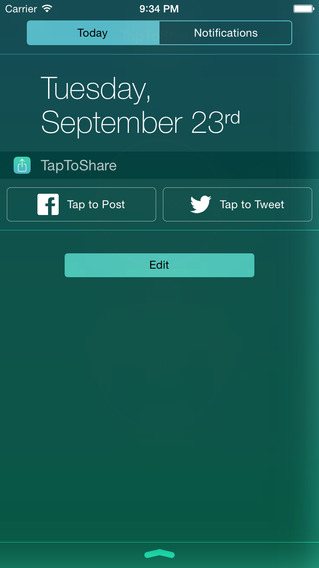 Remember the good old social widget found in iOS 6 that allowed users to quickly send a tweet or post a Facebook status directly from the Notification Center. With the redesign of NC in iOS 7, Apple removed the useful widget leaving everyone who used it without an easy way of sharing their thoughts. If you have been missing the social widget of iOS 6 then a new app called TapToShare can help. With this app you get the same functionality of iOS 6's widget on your iOS 8 powered device.
As you may already know iOS 8 for the first time allows third-party developers to build widgets for the Notification Center. Taking advantage of this opportunity the developers of TapToShare took inspiration from Apple and gave iOS users something they have been missing from over a year.
Using TapToShare app is very simple, just install it from the App Store and then tap on the 'Edit' button on the Notification Center to add it (guide here). You can Tweet as well as share a Facebook status by tapping on the relevant button. Once you tap on the button of your choice a pop up appears that allows you to type in the message, add location and select who can and cannot see the status, just like iOS 6.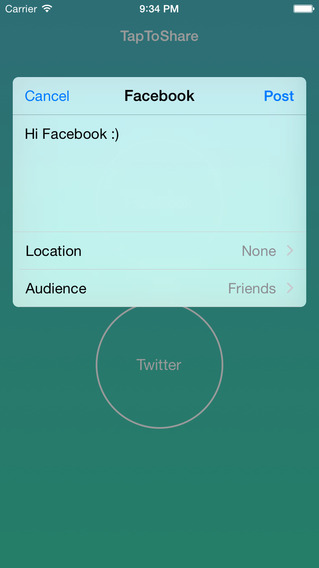 If you are jailbroken and running iOS 7 then you may want to check out the 'Share Widget for iOS 7' that does the same thing.
You can download the free TapToShare app for your iPhone or iPod touch using the link below.