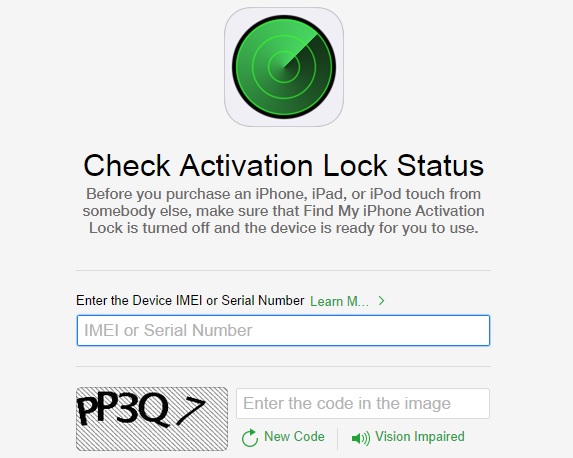 Last year Apple added a new feature to every iPhone, iPad and iPod touch called the Activation Lock. This feature allows users to use Find My iPhone service to remotely lock their device and make it useless until the last used Apple ID details are entered. This helps in protecting user's data stored in that device and makes the iOS device inaccessible to the person who has it in possession. With the release of this feature many stolen iOS devices that are usually sold on websites like eBay or other markets started to become worthless.
This also gave rise to a problem when people would buy a used device over the internet and end up owning a device that has an Activation Lock. This issue has grown so much that Apple has now released a dedicated tool that enables users to Check Activation Lock Status before purchasing a previously owned iPhone, iPad or iPod touch.
Update: Apple has shutdown this tool, however there is a new way to check Activation Lock Status for iOS devices. Read: How To Check iCloud Activation Lock After Closure Of Original Tool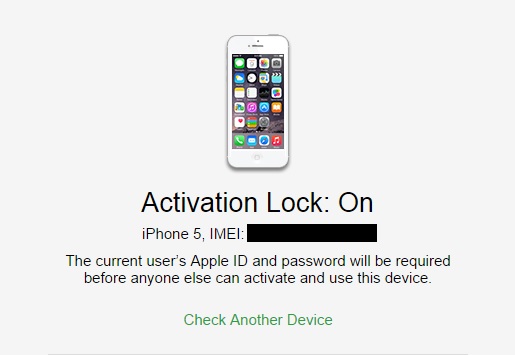 To check if a device has an iCloud activation lock all you have to do is open the Activation Lock Status website and enter either the IMEI or Serial Number, both of which can be found in General section of the Settings app. After entering the number and anti-spam code simply hit the 'Continue' button. On the next screen Apple will tell you if the device has Activation Lock on or not. This will save you trouble of purchasing a device that no longer works and was stolen from someone.
There have been several attempts at activating devices that have been remotely locked, such as DoulCi, which bypasses the Activation Lock screen. Good for every iOS device owner out there none of them actually work or permanently unlock the device.
Disclosure: iOSHacker may receive a commission if you purchase products through our affiliate links. For more visit our privacy policy page.