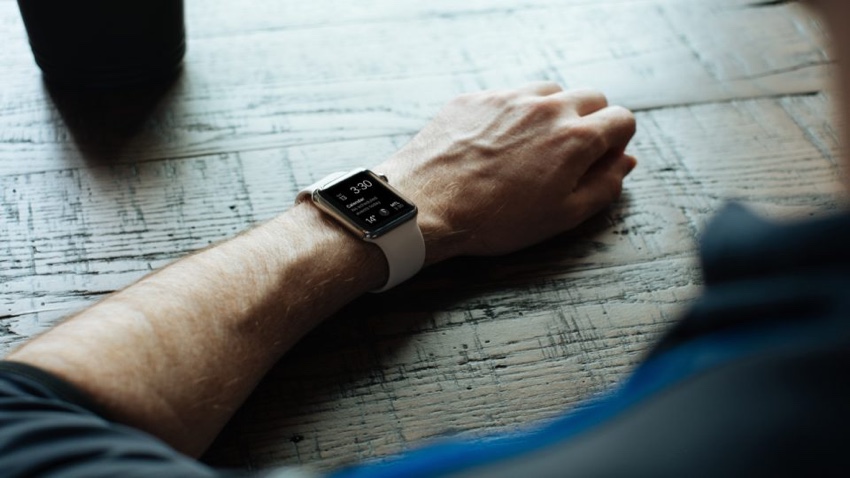 To help you make the most out of your Apple Watch we have found and listed top 10 essential Apple Watch apps that everyone should download. Read on to learn about these apps and download them on your device.
One thing that many Apple Watch owners don't do is use apps on their wearable device. This is partly because the screen is too small and the apps aren't that useful. However there are many apps in the Apple Watch App Store that actually make user's life easy. You can accomplish a lot with these Watch apps and they complement their iPhone versions in a meaningful way.
1. Activity++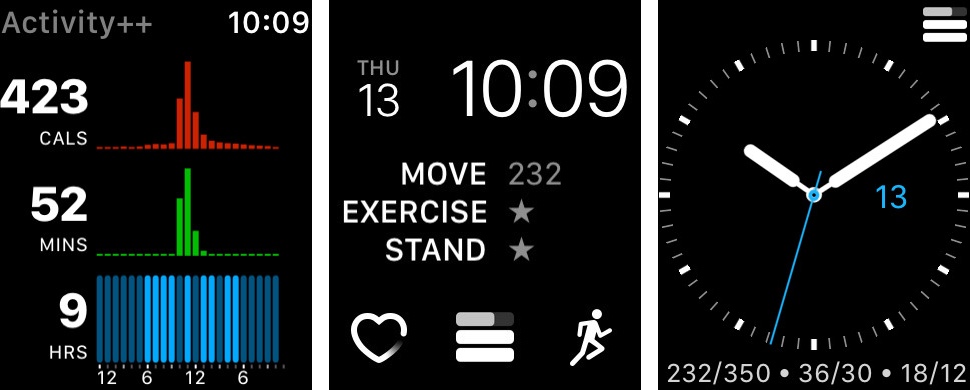 The Activity++ app takes Apple's Activity app and raises it to the next level. The app's main goal is to take the health data that is recorded by the Apple Watch and present it to the user in a more meaningful way. The app gives users the opportunity to view their daily activity, track goal streaks, analysis, summaries of tracking data and more. It also adds a some new health related complications for the Watch face screen including a monochrome utility. You can download Activity++ app from the App Store for $2.99.
2. WaterMinder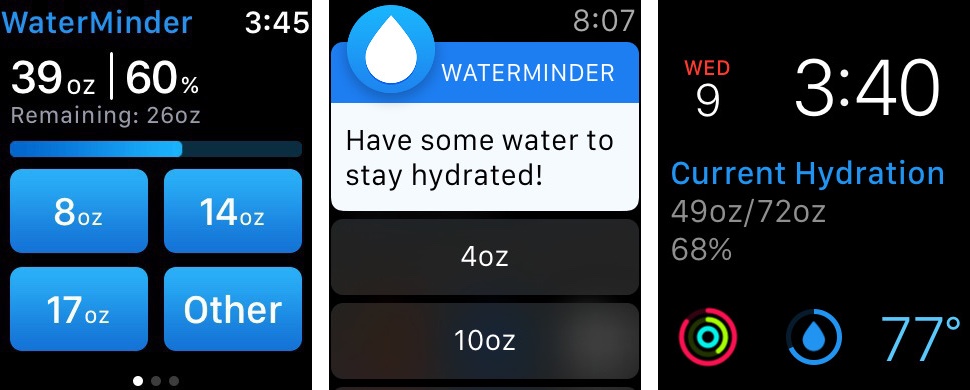 Next on our list of essential Apple Watch apps is WaterMinder. If you are someone who needs to drink more water or other fluids, when the WaterMinder app is a great way to build the positive habit. The app lets you stay hydrated by setting a daily goal based on your profile and reminding you about the goal. The app sends multiple reminders and lets you log each glass of water you drink, adding the intake to your daily target. With the Watch app you can easily add what you drink and with the app's handy Watch face complications stay up to date on your current progress. You can download the WaterMinder app from the app from the App Store for $2.99.
3. MySwimPro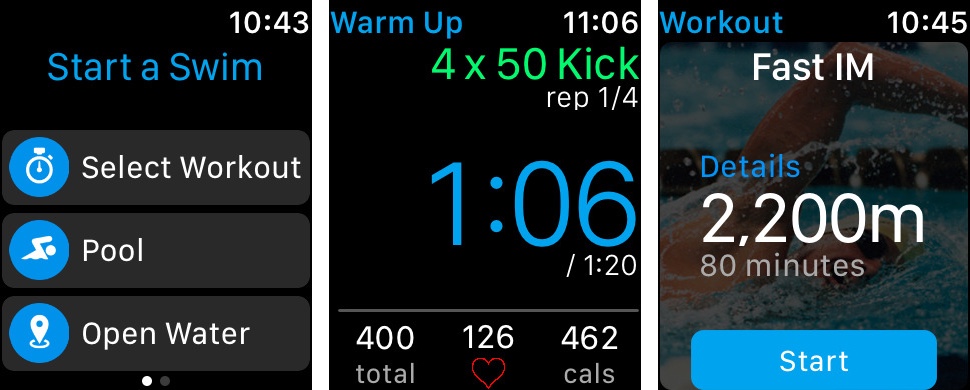 Apple Watch Series 2 is fully waterproof, so it can be used during swimming. Apple has even added capability to track swimming activity. That's where MySwimPro comes in. If you swim and own an Apple Watch, this is the top essential Watch app that you need to download. The app lets users select different swimming workouts and track biometrics with ease. You can download MySwimPro app for your Apple Watch for free.
4. MyFitnessPal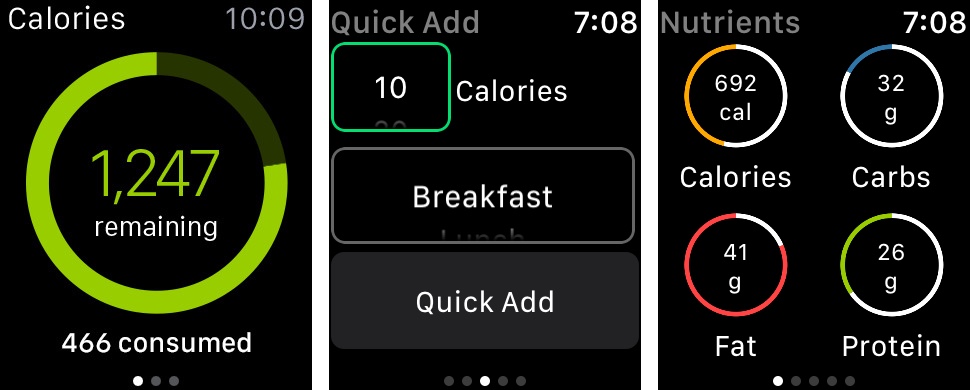 If you are looking to lose or gain some weight, or simply maintain a healthy diet then Calorie Counter & Diet Tracker by MyFitnessPal is a great app. The app lets you set a weight goal and then enter everything you eat. Once you enter the food the app will show you how many calories it contains, and counts it towards your daily calorie allowance. By integrating to the Health app, the MyFitnessPal also takes into account the calories you have burnt through exercise or day to day movements. Using the Watch app you can take an at a glance view of your current movements, intakes and log what you eat or drink. MyFitnessPal app is available in the App Store for free.
5. Pennies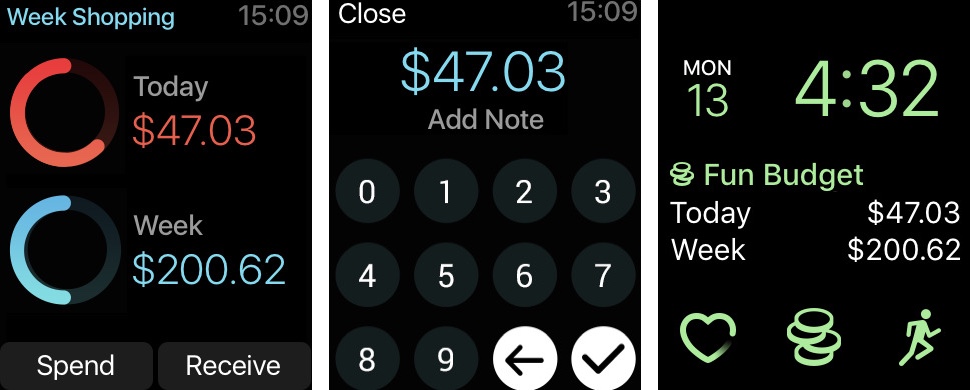 Next on our list of essential Apple Watch apps is Pennies app. The Pennies app makes it super easy to track your day-to-day expenses and stay inside the budget. With the Pennies app's watchOS app you can take a look at day and week's expenses, add new expenses quickly and have you budget show up on the Watch face. You can download Pennies app for $3.99.
6. Nike+ Run Club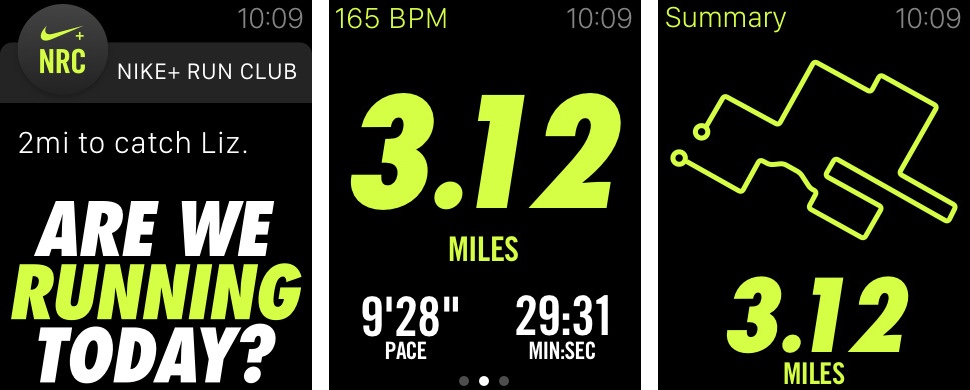 If you want to stay fit and healthy, then start running. And to run in a more effective way it is important to keep a track of your distance, pace and routine. The Nike+ Run Club is the perfect app to do so, and its watchOS app can be super helpful. Using the Watch app you can see how many kilometers you have ran, see pace, time, heartbeat and more. The Watch can even remind you when its time to run. You can download Nike+ Run Club app from the App Store for free.
7. PhoneBattery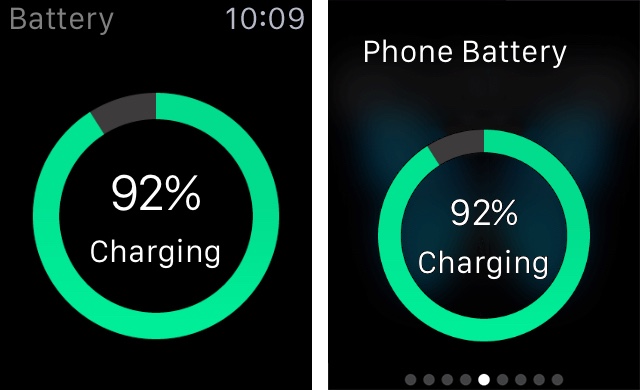 The PhoneBattery app allows Apple Watch users to see how much battery is remaining on their iPhone right from their Watch. With this app installed you will no longer have to run around the house just to see if your iPhone needs recharging. Just launch the Watch app and see the up to date battery status of your device. PhoneBattery app is available in the App Store for free.
8. Sleep++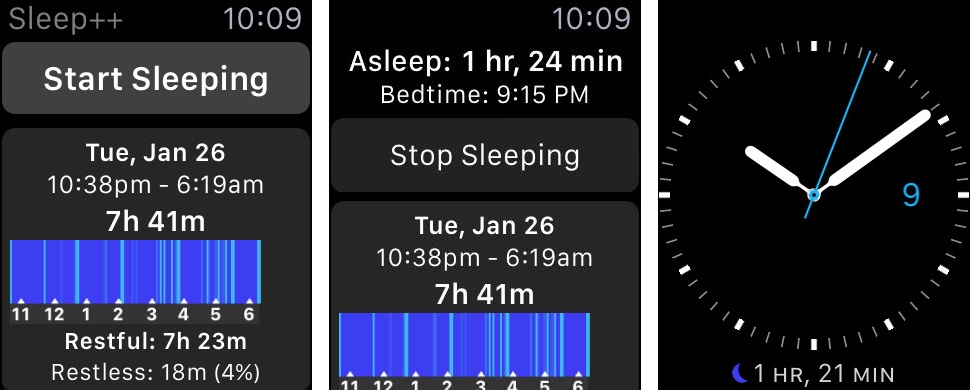 The Sleep++ app is a sleep tracking app for the Apple Watch, which uses the device's motion tracking capabilities to track user's sleep. That means you need to be wearing the Watch while sleeping for this app to work. The app measures the quality of the sleep and duration, and uses that data to analyze your night's sleep. You can download Sleep++ for Apple Watch from the App Store for free.
9. iTranslate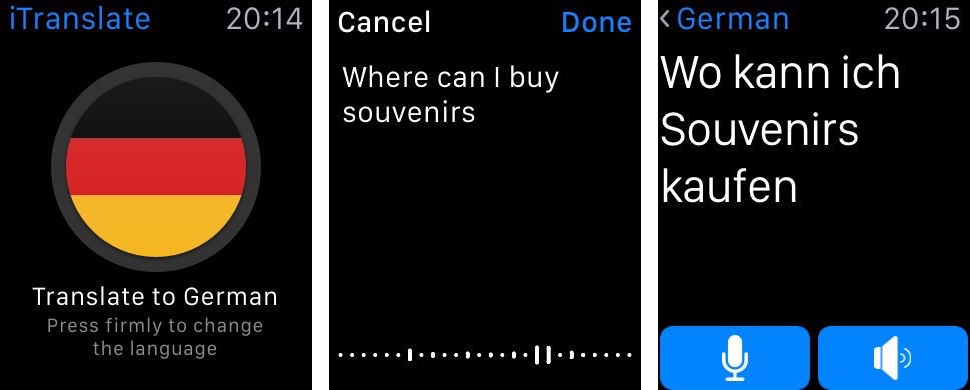 iTranslate makes your Apple Watch a truly futuristic device. The app lets you use your Watch as a translation device by speaking to the Watch's built-in microphone. It then converts what you said in the translated text. You can change the language you want to translate by firmly pressing on the language icon. From the app you can browse through the list of available languages and then translate them. iTranslate app for Apple Watch can be downloaded for free.
10. Streaks Workout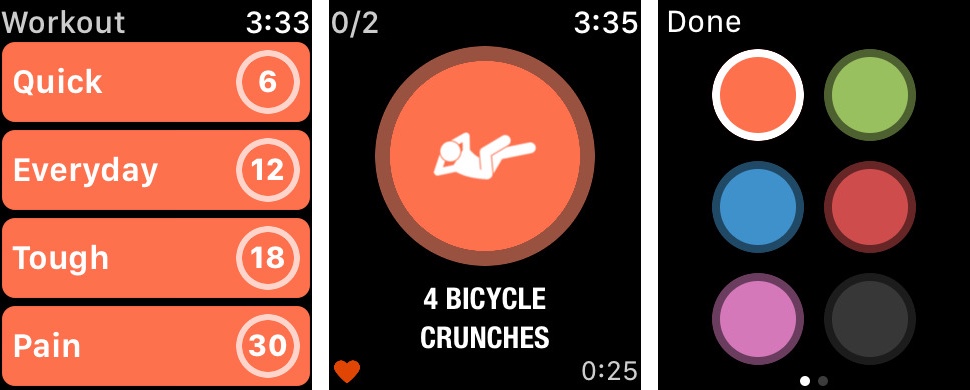 Last but certainly not the least on our list of essential Apple Watch apps is Streaks Workout. The Streaks Workout app for Apple Watch lets you workout regularly by creating daily streaks. With the Watch app you can start a workout and see the stats as you go. The app offers 18 different exercises none of which require any equipment. You can download Streaks Workout app from the App Store for $2.99.
So there you go folks, these are the top 10 essential Apple Watch apps that you should download in 2017. Do you have your own favorite essential Apple Watch apps that you use on a regular basis? If yes, then do let us know in the comments section below.