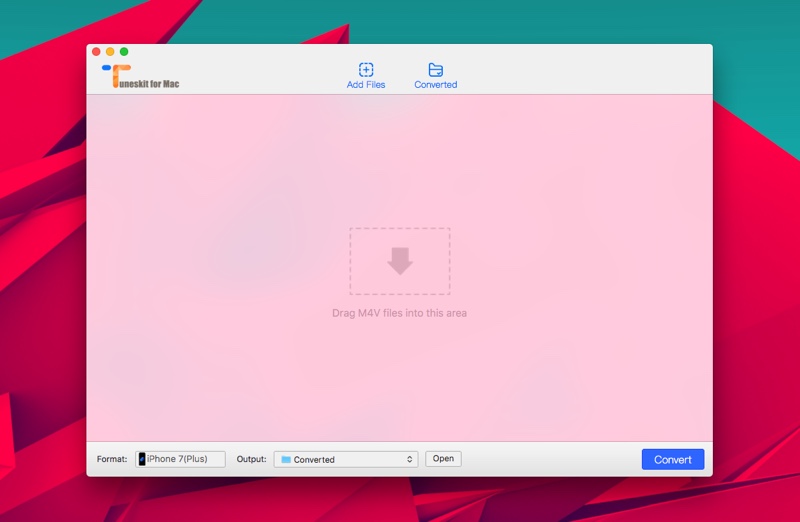 We all rent movies and TV Shows from iTunes, however the only problem with rented content is that it expires even though you didn't get a chance to watch what you paid for. That's where TunesKit DRM M4V Converter for Mac comes in. It is an easy to use software for macOS, which allows users to easily convert iTunes M4V rentals and purchases to any format of their choice. It not only converts the file but also removes the DRM protection from it. The removal of DRM gives users the opportunity to not only watch their rentals whenever they like but also sync them to their favorite devices without any limitations.
TunesKit DRM M4V Converter for Mac takes the input in M4V format, which is the default format for iTunes movie rentals, however it is capable of outputting those files to a wide range of different formats. Using this tool you can convert iTunes M4V files to DRM-Free and unprotected MP4, MOV, M4V, MPG, FLV, MPG, MP3 and more. The converted files have the subtitles and multilingual audios preserved, and offer 5.1 audio tracks. With its easy to use design you can easily change the output format. You also get the ability to quickly select one of the presets for different devices.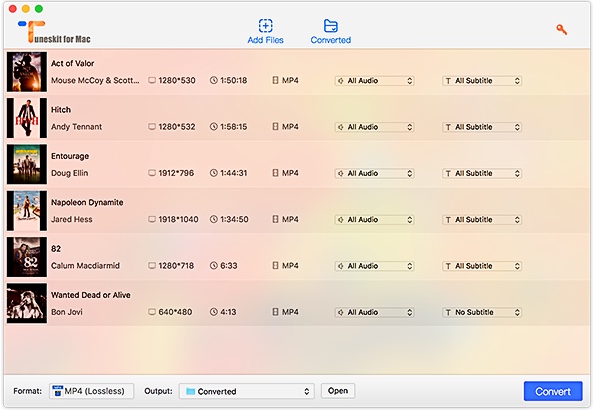 These presets are designed to give output in the optimal size and resolution for that particular device. You can also choose from different web video options, output in formats supported by popular video editing tools such as iMovie, Final Cut Pro and more. Technical settings such as video codec, bit rate, size, audio bit rate, audio channel and audio codec can also be changed for the output.
Not only is theTunesKit DRM M4V Converter for Mac app packed with features, it also offers conversions and DRM removal at fast speeds. According to its developer it is the world's fastest iTunes DRM media converter that operates at 30X faster speeds. This makes it better than any other tools in its class.
As far as design of the app goes,TunesKit DRM M4V Converter for Mac is one of the best designed converter apps out there. It is not only beautifully designed but also makes it super easy for anyone to perform different functions on it. There are no complicated settings, no long forms to fill before every conversion and no clutter. Anyone no matter if he or she is an expert or beginner will feel right at home with this app.
Converting iTunes M4V files into format of your choice and removing DRM from them is very easy. You can do so by following the simple steps as given below.
Launch the TunesKit DRM M4V Converter app and click on the 'Add Files' button. You can also drag and drop files to add them quickly.
Once the files have been added tap on the 'Format' button to select the output format. You can also change the destination folder where the converted file will be stored.
Finally hit the 'Convert' button to start the conversion and DRM removal process.
TunesKit DRM M4V Converter for Mac is available with a free trial. After using the tool if you like it, then you can purchase the full license at a discounted price of $44.95. TunesKit DRM M4V Converter for Mac supports macOS Sierra 10.12, OS X El Capitan 10.11, OS X 10.10, 10.9 and 10.8. It works well with the latest version of iTunes.
For those of you using a Windows PC, there's also a TunesKit DRM M4V Converter tool for Windows that you can download from the site.