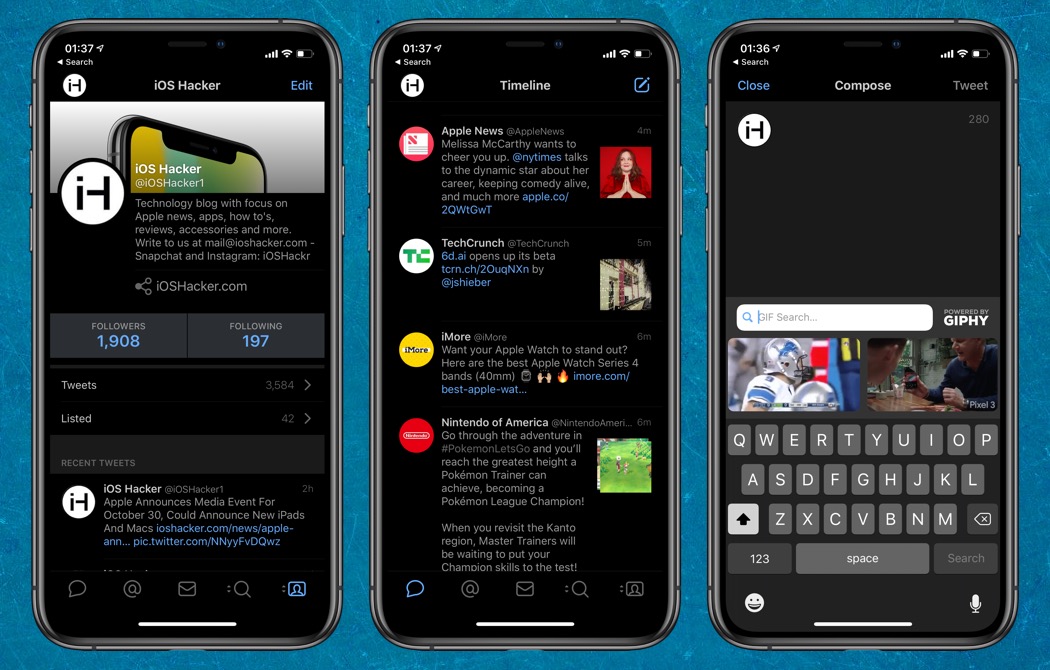 Popular third-party Twitter client Tweetbot has received a major update that brings a number of new features to the application. The release also changes the name of the app from Tweetbot 4 to Tweetbot 5. Perhaps most notable among the new features is a brand new icon that looks more modern than the old one. Tweetbot 5 also gets an optimized dark theme for OLED devices, which means those with an iPhone X or higher will be able to enjoy a truly black experience on their iPhone.
In addition to bringing a dark mode to Tweetbot 5 this update also adds support for GIF in the compose view. Now you will be able to add GIF to your tweets sourced from GIPHY. Redesigned profiles page and tweet status detail page are also part of this software update.
Other features added in this update include support for haptic feedback, ability to add description to images and auto playback in the timeline. For those of you who find the autoplay annoying, it can be disabled in the app settings.
You can download Tweetbot 5 from the App Store, where it is available for $4.99. For those who already own Tweetbot 4, version 5.0 is a free update.