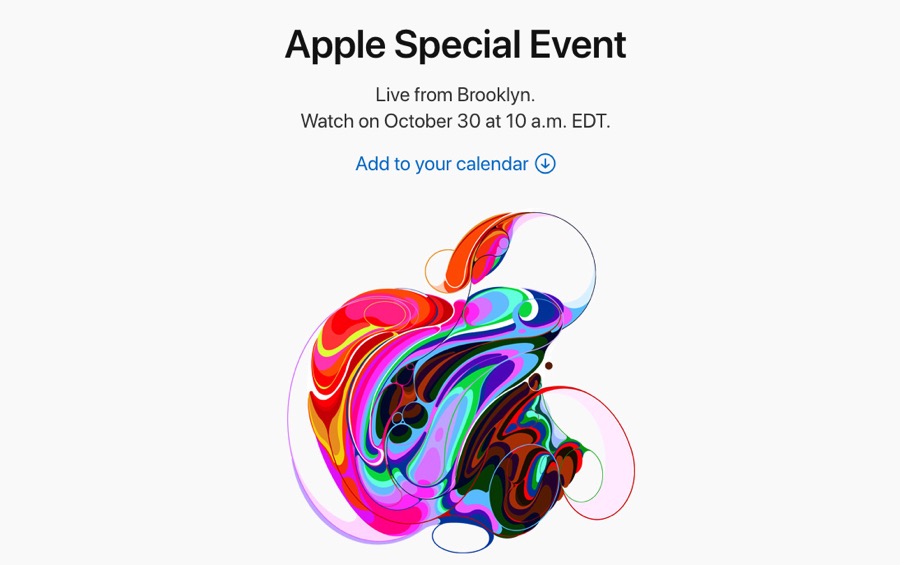 Apple has finally announced its much anticipated fall media event, which will be taking place on October 30 at New York City's Howard Gilman Opera House. Apple has sent out invitations for the event to media outlets. The invitation graphic features colorful Apple logos and carry the tagline ' There's more in the making'.
While Apple does not announce what devices it is going to launch at its events, there are strong rumors that new iPad Pros with edge-to-edge display, a redesigned MacBook with 13-inch display, a new Mac mini and a refreshed iMac are expected to get announced. The promotion with multiple colorful Apple logos and their design indicate that this event will also focus on art and creativity.
Apple will be live streaming its October 30 fall media event, which will kick off at 10AM EDT. Apple is promoting its special media event with multi-color Apple logos that change on the live stream page at every refresh.
As always we will be posting latest news before, during and after the media event, so make sure you follow us on Twitter for latest updates.