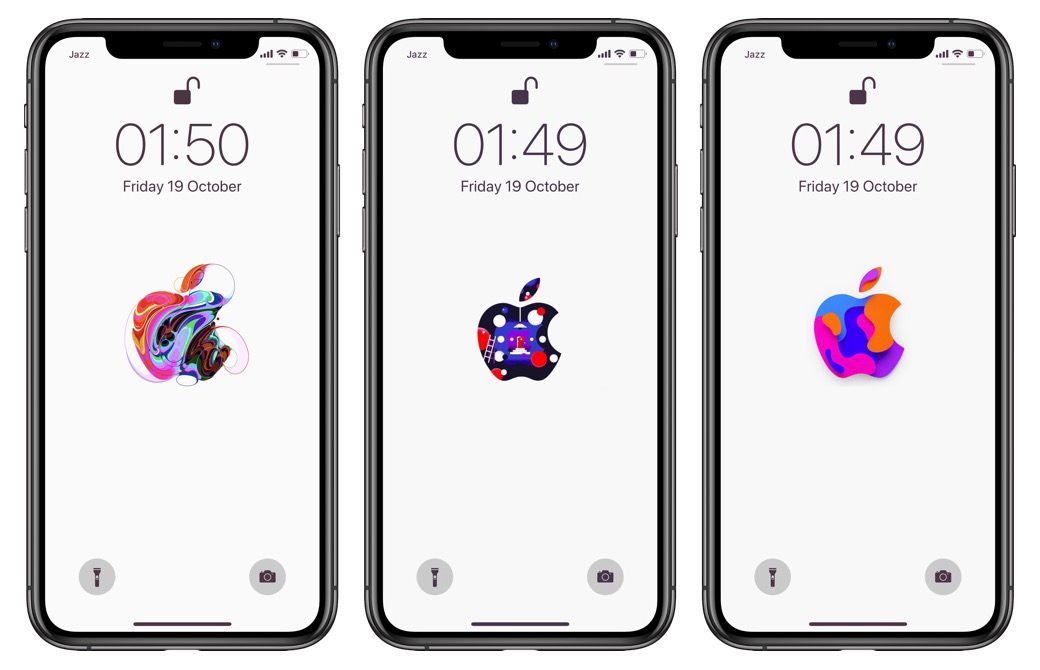 Apple has just announced its October 30 media event in which the company is expected to release new iPad Pros and Macs. Right after the event became official everyone noticed something unique about its invitation graphics, which feature tens of colorful Apple logos. Naturally iPhone users started asking for iPhone wallpapers to be made out of these event graphics.
Following the user demand designer @AR72014 has fulfilled everyone's request by releasing the beautiful high resolution wallpapers for iPhone X, iPhone XS, iPhone XS Max and iPhone XR. If you have any of these devices, then you can download these wallpapers using this Google Drive link. While they have been designed to support the newer iPhones, they should also work fine on other devices like iPhone 8, 8 Plus etc.
The Google Drive shared by @AR72014 contains over 30 wallpapers featuring different funky logos from Apple's event marketing material.
While you can download all 33 wallpapers from the Google Drive link, here are some of our favorites.