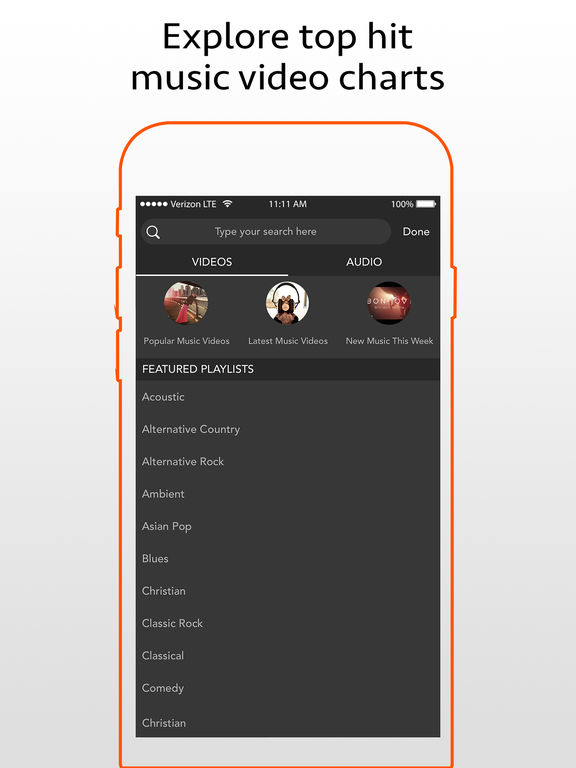 If there's one thing that people hate about the official Youtube app for iOS, then it is the app's inability to keep the audio playing in the background when user returns to homescreen or switches to another app. As soon as you press the home button the app pauses the now playing video as well as its audio. In most situations that would not be a problem since Youtube is a video platform, however if you are listening to music, interview or lecture, then having the ability to listen to the audio while being able to perform some other task can be very useful.
Although Youtube app does not offer background playback, there are other 'Youtube players' in the App Store that don't have this limitations. Two apps we tested that offer background audio playback include Music Tube and Music Player for Youtube. Both these apps that are available for free are designed to make it easier for users to listen to music on Youtube. Music Tube even lets you listen to songs from other 'audio' based sources.
Now of course these apps aren't really alternatives to Google's app nor do they have all the features available in the official application. However just being able to play sound in the background can be a big incentive for many users out there to give them a try.
Just search for the music you want to listen to in either of the apps and when the song starts playing return to the homescreen. You will still be able to enjoy the audio in the background without any problems.
If you don't want to use the third-party apps, then you can also try the method explained the article below.
Disclosure: iOSHacker may receive a commission if you purchase products through our affiliate links. For more visit our privacy policy page.