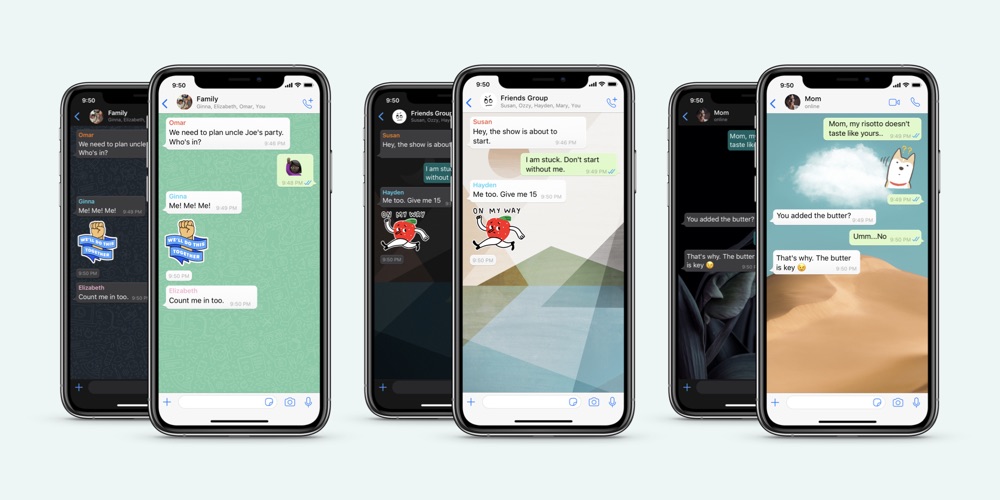 WhatsApp Messenger app for iPhone has received a major update that brings new features to the popular messaging app.
The biggest feature added to the iPhone app now enables users to set custom wallpapers for each of their conversations. While previously users could only set a single background chat wallpaper for all chats, now they get to choose a separate wallpaper for each chat.
This allows for more customization and setting up appropriate background chat wallpaper based on the person your are talking to.
In addition to setting custom wallpaper for each chat WhatsApp users can also choose separate wallpapers for dark mode. They also get a refreshed wallpaper gallery and new color options for the default doodle background image.
Setting custom chat wallpaper on WhatsApp
You can set custom chat wallpaper on WhatsApp by following these steps.
You can set a custom wallpaper for individual chat or group by opening the conversation thread.
Then tap on the user's name from the top.
Then on the next screen choose 'Wallpaper & Sound' option.
Finally select the wallpaper you want to apply to the chat screen for that user.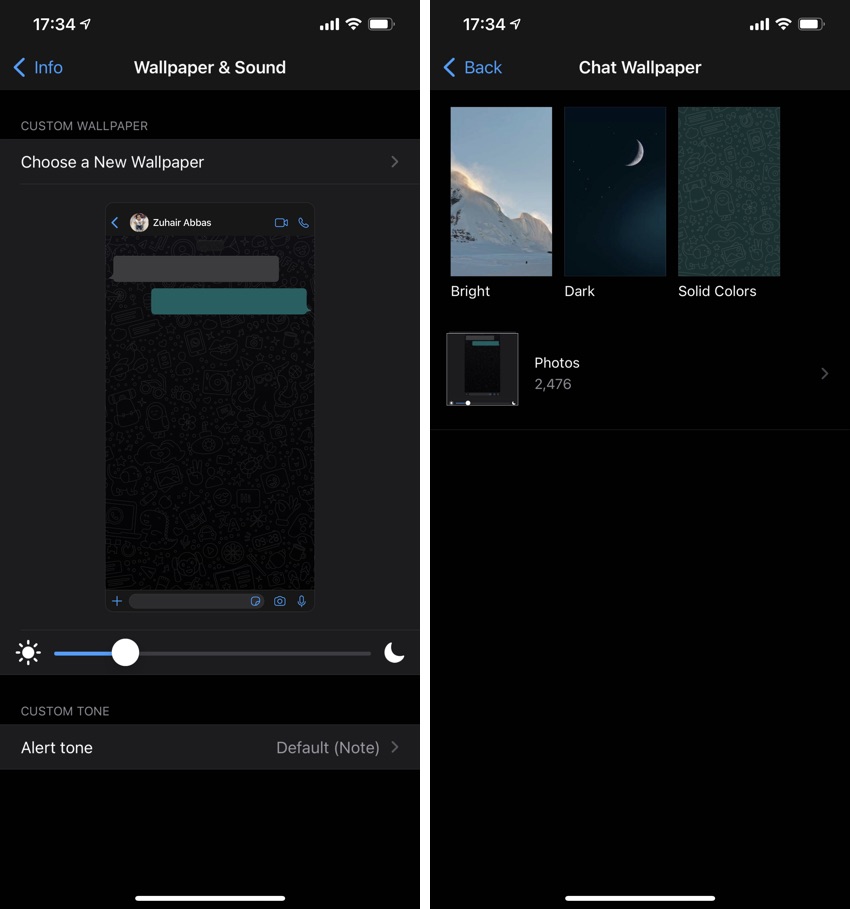 WhatsApp for iPhone also adds a new search feature that will make it easier for users to find their stickers with text or emoji. They will also be able to browse through common sticker categories more easily.
You can update your WhatsApp Messenger app by going to the App Store app on your iPhone or download it for free from the App Store.