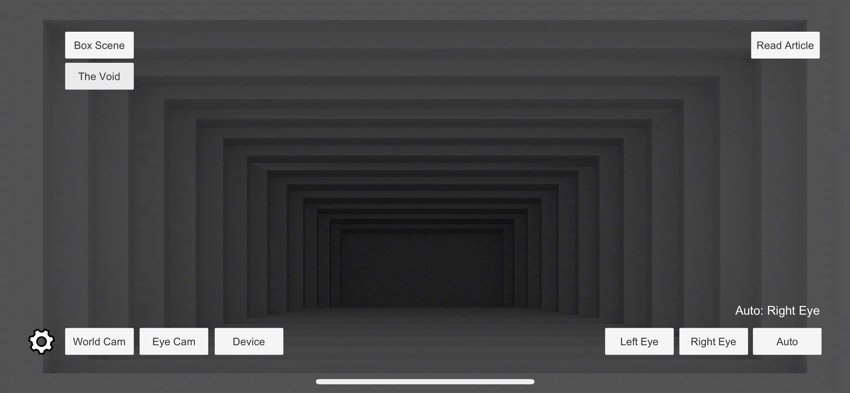 If you saw the super cool parallax effect video featuring an iPhone X making rounds on social media, then you are going to love this post. The app that made all that possible has finally been released in the App Store and is called TheParallaxView, allowing anyone with an iPhone X to experience the same 3D magic on his or her device.
The app that basically demonstrates the concept of 3D head tracking technology features two scenes including the Box Scene and The Void. The Box scene lets you view a 3D animation and look at from different angles with just moving your head. You don't even need to move the device to have the image change angles. Then there is The Void scene, which is my favorite of the two. With this scene you sort of get your own 3D portal that reacts to the movement of your head giving you a Virtual Reality illusion.
By tracking the users head orientation and position, the eye position in 3D can be found. The app can then render a correct view on the display as seen from that position. For rendering this view an off-axis projection (non-symmetric camera frustum) is used. This gives the illusion that objects appear in front of and behind the screen.
The app takes advantage of ARKit and iPhone X's 3D TrueDepth Camera to track user's eye. When it sees the position of the eye changing, it reacts to it by adjusting the view, giving the illusion that you have a 3D object coming out or going into your iPhone. The app works best with one eye closed, so you can choose which eye you want the app to track.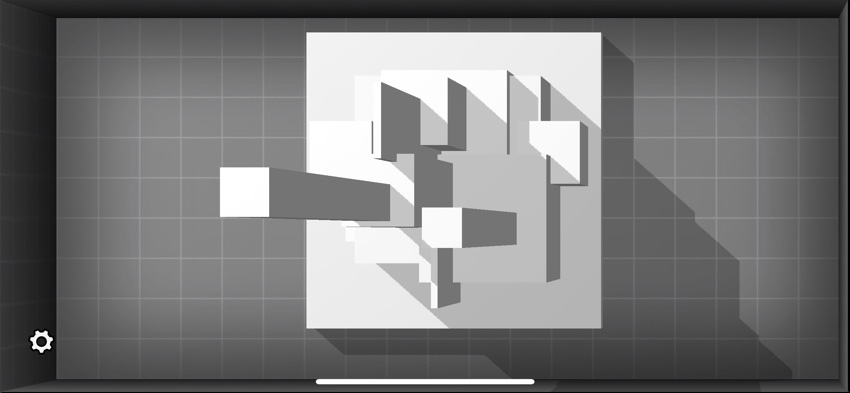 It also has the World Cam and Device views that show you how your eye is being tracked in realtime. You can switch to those and change scenes by tapping on the settings icon.
Explainer video – enable sound!

The app, called #TheParallaxView, is in review on @AppStore#iPhoneX #ARKit #FaceTracking #madewithunity pic.twitter.com/6P8ofGZqP4

— ΛLGΘMΨSΓIC (@algomystic) February 28, 2018
You can try the app for yourself by downloading TheParallaxView app from the App Store, which is available for free. The app only works with iPhone X.
Disclosure: iOSHacker may receive a commission if you purchase products through our affiliate links. For more visit our privacy policy page.