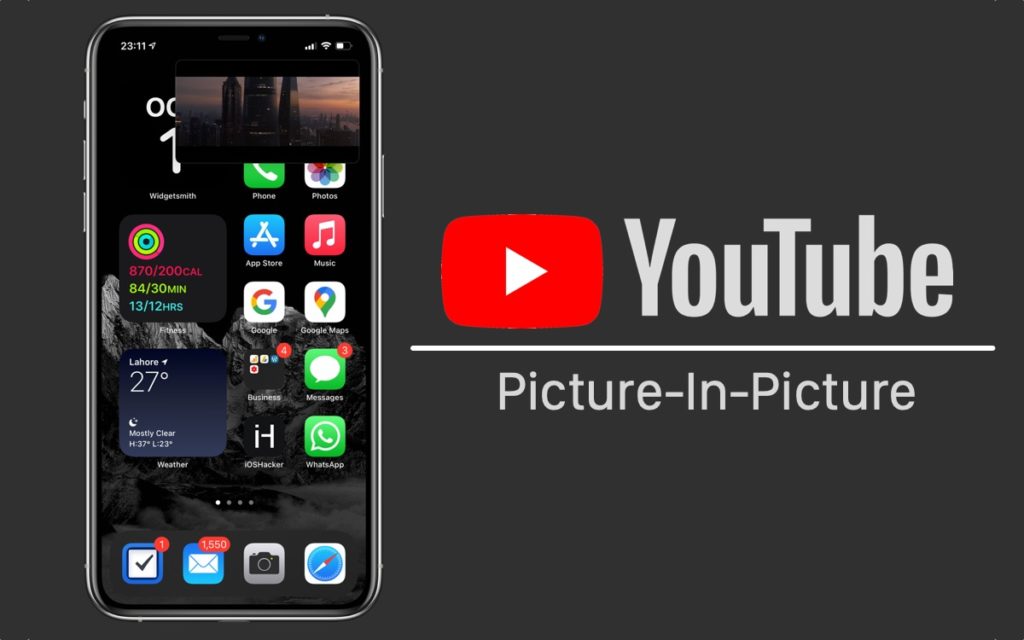 After taking its time testing the Picture-in-Picture support on iOS, YouTube has announced that it will be rolling out this new feature on its official YouTube app in the next few days.
YouTube has been testing iOS's built-in Picture-in-Picture support with its YouTube app. Until now the feature was only available to paying YouTube Premium members however Google had said that it will eventually roll it out for all users including those not subscribed to YouTube Premium.
In a tweet the official TeamYouTube account revealed that the Picture-in-Picture feature will be rolling out to all users in the US in 'a matter of days'. The tweet also mentioned that the feature will only be available on devices running iOS 15 or later.
Once support for Picture-in-Picture is rolled out users will be able to continue watching YouTube videos in a floating window while they use other apps. This will also allow users to enjoy background audio (while keeping the video window on screen) while they use other apps.
YouTube has been late in adopting the Picture-in-Picture feature of iOS while other video apps have been supporting it since it first launched with iOS 14. In the past we have also seen hacks that allowed users to take advantage of Picture-in-Picture mode in Safari when users requested desktop website. Those workarounds also stopped working after a while.