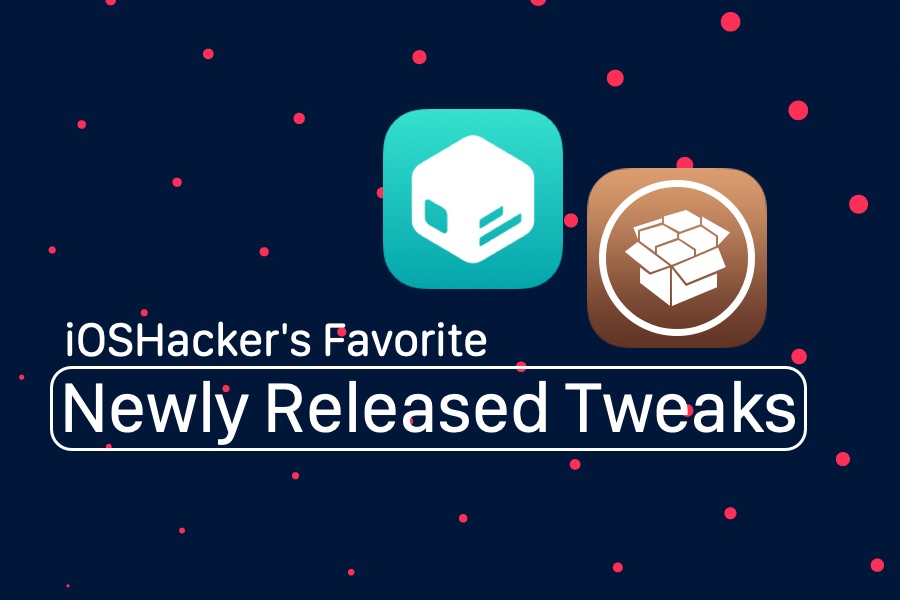 If you are interested in installing new iOS 13 jailbreak tweaks on your iPhone or iPad, then you are up for a tremendous treat. A bunch of new jailbreak tweaks have been released in Cydia on top of these 90+ Free iOS 13.5 tweaks that were already available on the platform.
These new iOS 13 jailbreak tweaks allow users to customize their iPhone or iPad like never before while also improving their user experience at the same time.
Today's tweak roundup includes 10 new hacks that are now available for download for jailbreak users. This includes the awesome selection below.
10 New iOS 13 Jailbreak Tweaks: 
SITUM Pro
T9Dialer
Safari in Messages
Docktyle
Home Screen Quick Actions
Krater
Push For Apollo
SettingsTweakLife
ControlWidget
MusicBeQuiet
Read on to learn about what these iOS 13 tweaks do and how you can download them on your jailbroken devices.
1. SITUM Pro Tweak: Quickly lookup and translate on-screen text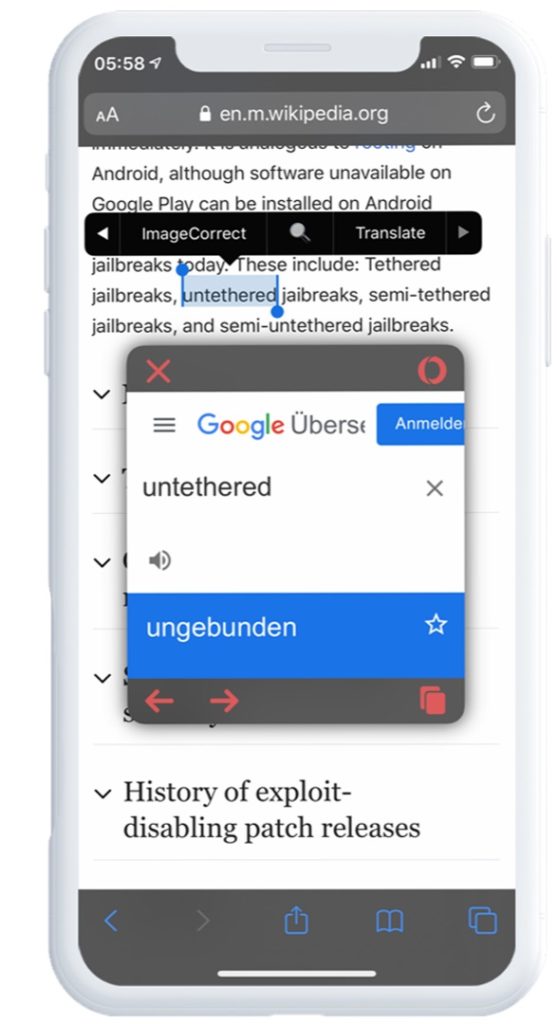 First on our list of 10 new iOS 13 jailbreak tweaks is SITUM Pro. The SITUM Pro tweak for jailbroken devices lets you quickly perform Google searches by selecting the on-screen text. The tweak adds a new button to the text selection menu that you can tap to perform a Google search in a popup.
That's not it, as SITUM Pro also offers a Google Translator feature that lets you quickly translate on-screen text using the Google Translate service. The best thing about this tweak is that it allows you to perform these actions without opening another tab.
SITUM Pro offers a range of customization options including the ability to change the look of the popup, choose between different search engines and more.
SITUM Pro is available on the Packix repo for $1.50.
2. T9Dialer Tweak: Add T9 Dialling To iPhone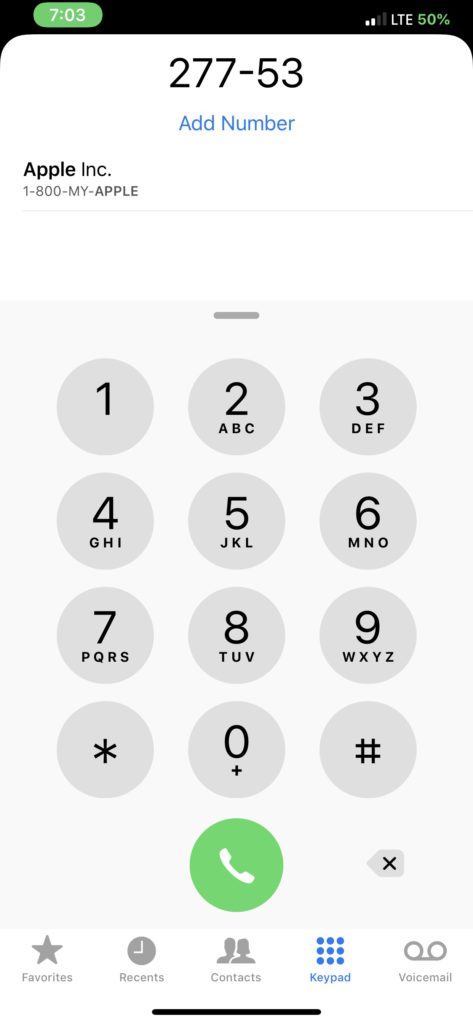 T9Dialer brings the T9 Dialling feature to the stock Phone app. With this feature you can type the numbers from the keypad to spell out a contact's name, which will be suggested below the phone number field. With T9 Dialling you can make phone calls from the Phone app more easily. T9Dialer tweak is available under developer's repo (https://repo.eskimo.dev) for free.
3. Safari in Messages Tweak: Open URLs right inside Messages app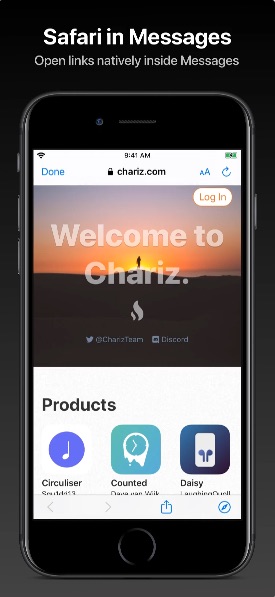 The stock Messages app has awesome features, however it also has some annoyances. One of the things about the Messages app that annoy us the most is the fact that it does not have a. built-in browser capability.
This means every time someone sends you a text message with a URL, you are taken out of the Messages app and into the Safari browser. Safari in Messages solves this by adding a native Safari feature inside the Messages app. Now when you tap on links the tweak will load them right inside the Messages app, without taking you away from it and launching Safari.
You can download the Safari in Messages tweak from Chariz repo.
4. Docktyle Tweak: Add gradient style to iPhone dock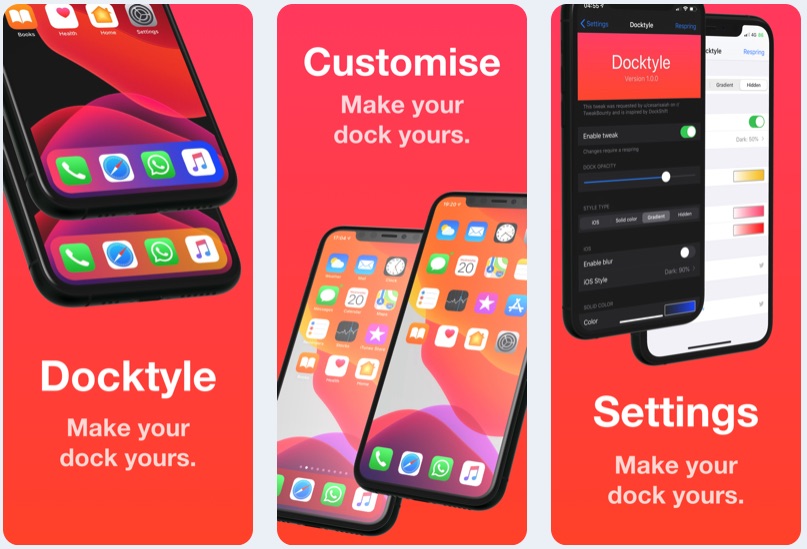 With the Docktyle tweak you can change the look of your iPhone's icon dock by adding a multicolor gradient to it. In addition to custom gradient look you can also completely hide the dock background and page dots to give your device's home screen a cleaner look and feel. You can download the Docktyle tweak from the Basepack repo (https://repo.basepack.co/) for free.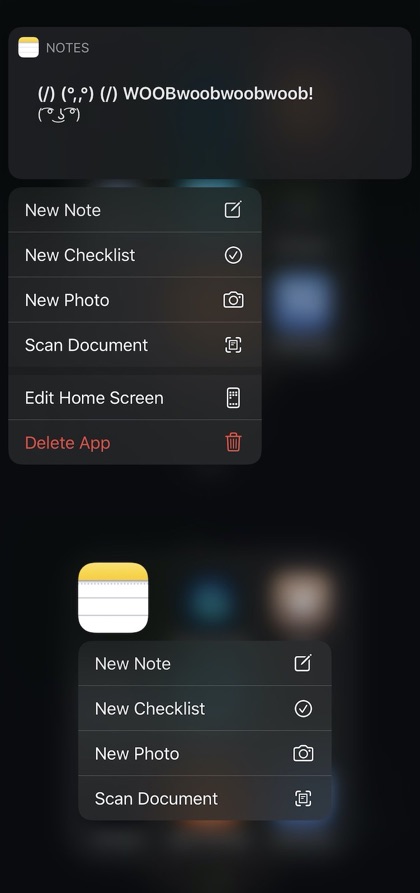 Home Screen Quick Actions tweak gives you control over how the iOS quick action menu appear. With this tweak you can turn the quick action menus on or off, rename them, hide or show widgets, turn off various options like Share, Delete, Pause Download, Cancel download and more. On iPads you can also hide the Hide App option. Home Screen Quick Actions tweak is available under BigBoss repo for free.
6. Krater Tweak: Add haptic feedback to app launches and more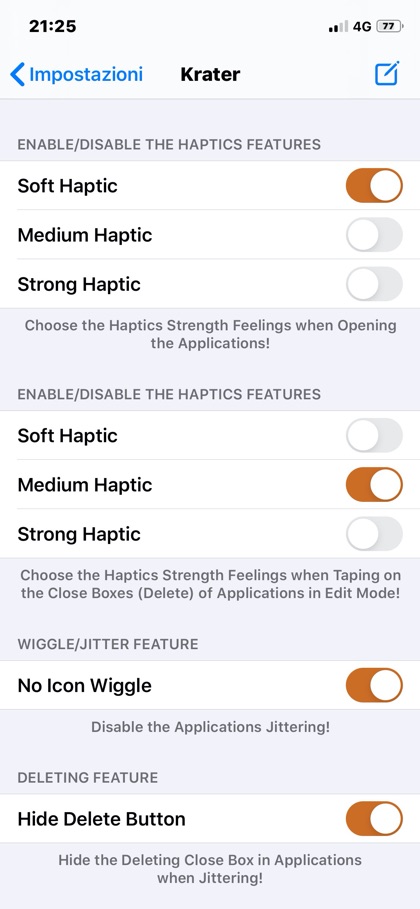 Krater tweak makes opening and deleting apps more interesting by allowing users to add features like haptic feedback when launching an app from the home screen. The tweak also gives users option to have different levels of haptic feedback from soft, medium and strong.
In addition to this you can turn off the default icon wiggle effect that appears in the app delete mode and hide the delete button. Krater is available on the BigBoss repo for free.
7. Push For Apollo Tweak: Turn official Reddit app's notifications into Apollo app notifications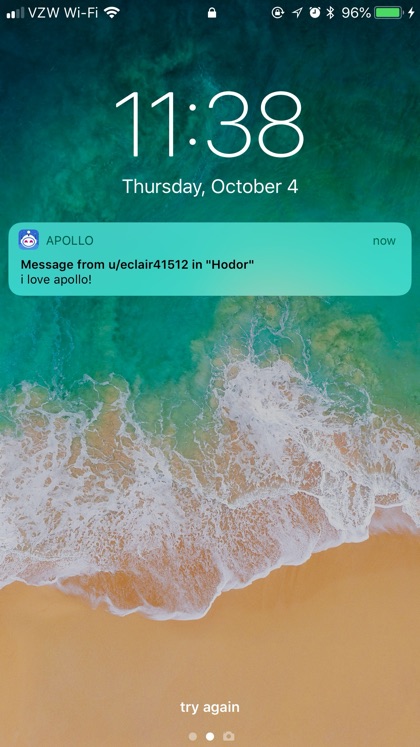 If you use Apollo For Reddit app instead of the official Reddit client for iOS, then you're going to appreciate the Push For Apollo tweak. This tweak takes the push notifications coming from the Reddit app and turns them into push notifications for Apollo. This means when you tap on these notifications Apollo will open instead of Reddit app.
The tweak is still work in progress and does not take you to a specific post or message when you tap on the notification. According to the developer that is because Apollo for Reddit app does not support opening intents for notifications yet.
Push for Apollo tweak is available under the BigBoss repo for free.
8. SettingsTweakLife Tweak: Directly jump to tweak settings when opening Settings app
Next on our list of 10 new iOS 13 jailbreak tweaks is SettingsTweakLife. If you're like me and have tons of jailbreak tweaks installed on your device, then SettingsTweakLife is for you. This tweak makes the Settings app jump to the Tweaks section every time you launch the app, saving you the effort of scrolling down every time.
This tweak is great for those who regularly have to change tweak settings, more often than they change other Settings on their iPhone. SettingsTweakLife tweak is available under the Packix repo for free.
9. ControlWidget Tweak: Add an app widget of your choice to Control Center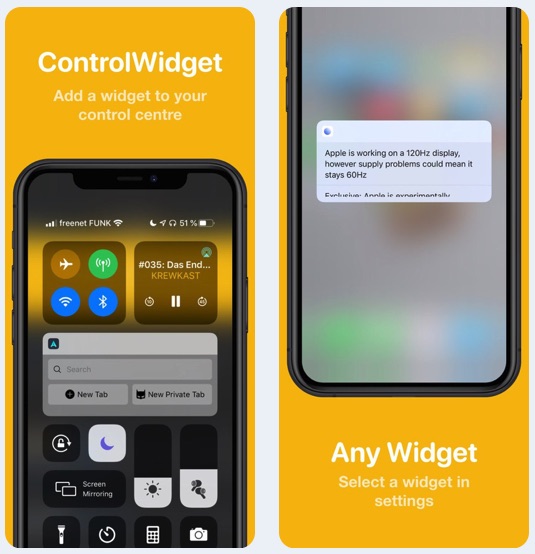 The ControlWidget tweak makes it possible for iPhone users to add an app widget of their choice to the Control Center screen. After the widget has been added to the Control Center screen it appears right below the connectivity and music modules. ControlWidget tweak is available as a free download under the Basepack repo (https://repo.basepack.co/).
10. MusicBeQuiet Tweak: Automatically pause music when volume is at 0%
MusicBeQuiet is a small but useful tweak for jailbroken iPhones that will automatically pause the now playing music on the device when user sets the volume to 0%. This tweak is great for headphones users, as they don't have to pause the music manually after they have reduced the music to 0% through the in-line +/- buttons.
MusicBeQuiet tweak is available under the the Packix repo for free.
And these are the 10 new iOS 13 jailbreak tweaks that you should download right now. All of these tweaks are iOS 13.5 compatible.
More tweak rounds: 
Disclosure: iOSHacker may receive a commission if you purchase products through our affiliate links. For more visit our privacy policy page.