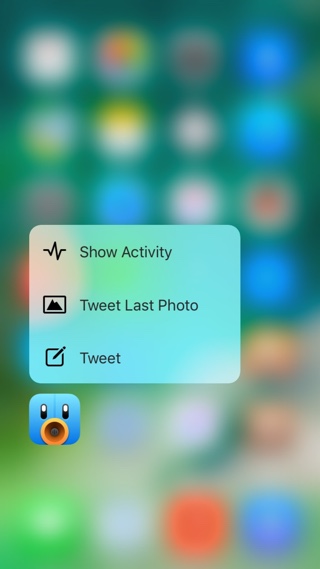 When Homescreen 3D Touch Menus debuted with iPhone 6s there was a debate whether they are actually useful or not. Many argued they don't have a huge impact on the time required to perform the same task after launching the application. One thing that very few focused on was how they actually looked. Those who obsessively pay attention to detail would have noticed the separators between the 3D Touch Menu options. While the purpose of those lines was to help users in distinguishing between the available options in the menu, they aren't really needed as there's enough space between different options making it easier for users to select what they want to select.
Enter the new 3DNoDiv tweak, which simply removes the Separator lines from the 3D Touch Menu, giving you a plain and simple menu that looks much better than the stock one. 3DNoDiv does not have any options to configure, as its sole purpose is to remove the separators from the 3D Touch Menu. After the release of 3DNoDiv tweak, HideMeX's developer CPDigitalDarkRoom also updated his tweak, allowing HideMeX users to remove the separators right from the tweak's options.
You can download 3DNoDiv tweak from Cydia for free, if you would rather prefer HideMeX then that tweak is available for $2.99.