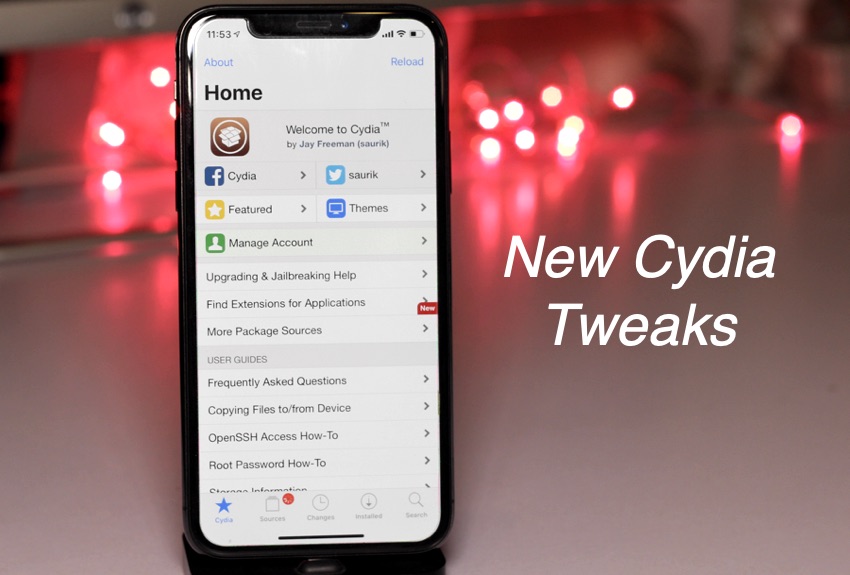 The past few weeks have been reminiscent of the good old days in the jailbreaking world. Not only have we seen the release of iOS 13.5 jailbreak but the influx of new tweaks and those updated with iOS 13 support has also been very encouraging.
If you are enjoying the fruits of a jailbroken iOS device, and are looking for some cool new jailbreak tweaks to try on your device, then you have come to the right place.
Recently a bunch of tweaks have been released for jailbroken users that focus on bringing amazing new features to iOS 13 devices.
In this roundup we have featured 9 new jailbreak tweaks that were recently released in Cydia. All of these bring new features that improve user's experience with the device.
Read on to learn about Barrel, BadgeBar, Contextual, Dismisser, DoNotAutoLock13, DigitalBattery13Lite, Snell, Spotilove and Wolf. Read more to find what these hacks do and how you can download them on your devices.
Also read: Cydia New iOS Tweaks: WatchBuddy, PreviousResults & More
---
Barrel Tweak: Add Cool Animations To Home Screen Icons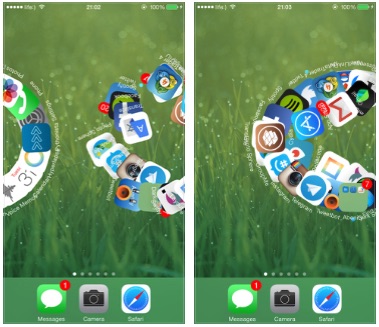 Barrel is a classic springboard tweak that has been around since the early days of iOS jailbreaking. The tweak recently got updated to add support for iOS 13. With Barrel you can add fun graphical animations to the movement of home screen icons.
You can choose from 18 different animations that are show when you move from one page to another. Barrel tweak is available under the BigBoss repo for $2.99.
---
BadgeBar Tweak: Replace Icon Badges With Icon Bars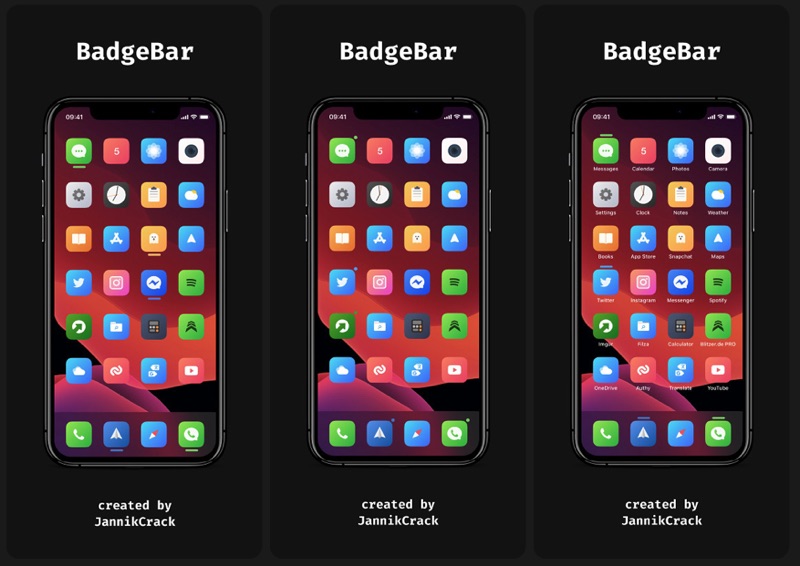 BadgeBar tweak lets you replace the 'ugly' icon badges with bars that appear right above or at the bottom of the icon. With this tweak you can also hide icon labels, hide update and beta dots, use static badges color, hide folder badges and more. BadgeBar is available under the Twickd repo for $0.99.
---
Contextual Tweak: Interact With Popup Context Menus
iOS lets you use Haptic Touch on the screen to see popup context menus in iOS 13. In order to access these menus you can long press on certain parts of the operating system.
Contextual tweak enhances the context menu feature by enabling users to interact with these menus without fully opening them first. With this tweak you can interact with the preview popups and perform actions like scroll, use controls or scrub a video.
Contextual is available on developer's repo (https://creaturecoding.com/) as a free download.
---
Dismisser Tweak: Dismiss Alerts By Tapping Anywhere On The Screen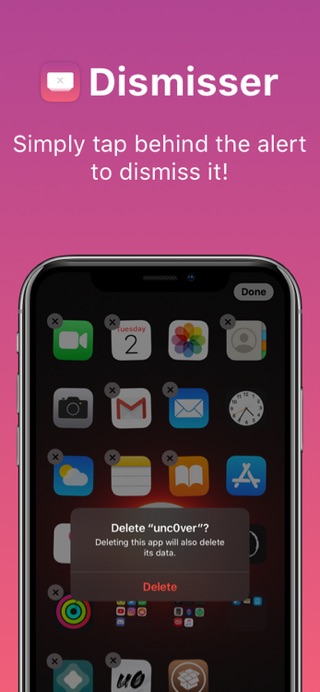 Dismisser tweak is my favorite on this list. This tweak enables users to get rid of iOS popup alerts by tapping anywhere on the screen. By default you are required to precisely tap on the Cancel or Dismiss buttons to dismiss an alert. However with Dismisser things become easier as you can tap anywhere on the screen to get rid of the alert.
Users also get option to remove the cancel button from a popup, which becomes redundant as you can dismiss alerts by tapping anywhere on the screen. You can download the Dismisser tweak from the Dynastic Repo where it is available as a free download.
---
DoNotAutoLock13 Tweak: Disable Auto-Lock In Certain Apps
Do you find it annoying when you are using an app and your iPhone auto-locks automatically? DoNotAutoLock13 tweak solves this issue by enabling users to set auto lock settings on per app basis.
With this tweak you can disable the auto lock functionality of your device when using certain apps. DoNotAutoLock13 tweak is available under developer's repo (http://hitoriblog.com/apt/) for free.
---
DigitalBattery13Lite Tweak: Add Battery Percentage To All Screens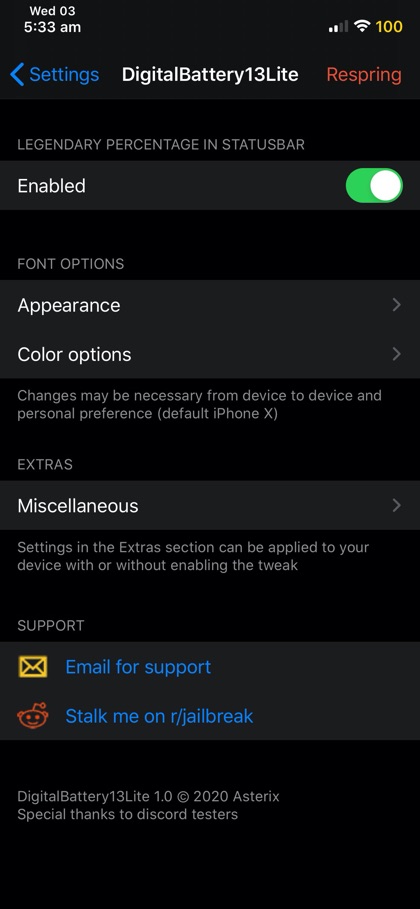 DigitalBattery13Lite tweak makes the life of users easy by showing remaining battery percentage in the status bar on notched device, which includes iPhone X or later. This means you no longer have to access the Control Center first in order to see your device's remaining battery status in percentage.
The tweak comes with several customization options including the ability to change the font and color of the percentage text. You can also choose to show battery percentage inside the battery indicator icon. You can download the DigitalBatter13Lite tweak from the BigBoss repo where it is available for free.
---
Snell Tweak: Customization For iOS Popup Alerts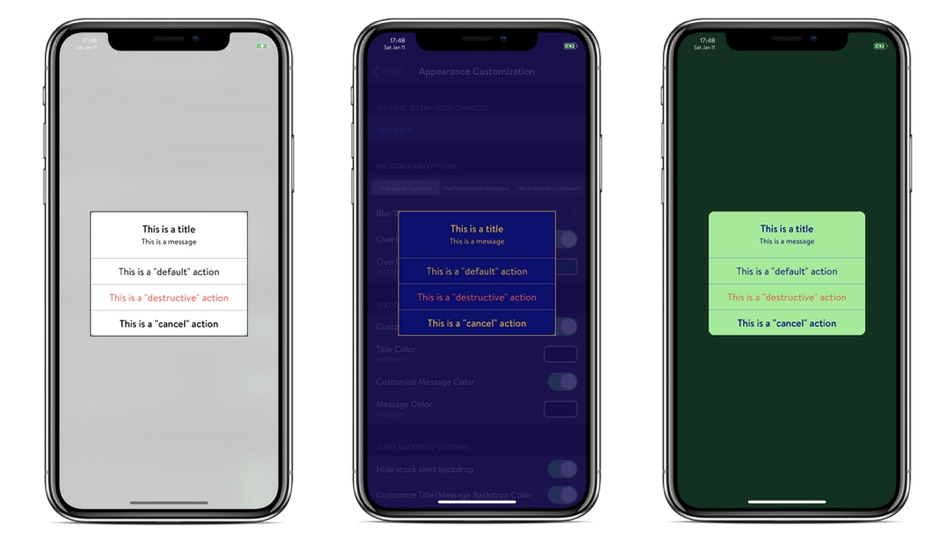 Snell tweak takes iOS Alert customization to the max by enabling users to change almost every aspect of their device's popup alerts. Users get 6 built-in customization presets and can create their own.
With Snell you can make changes to popup alert's background, blur type, text color, alert backdrop color or transparency, separators and more. Snell tweak available under the Dynastic repo for $1.49 and works with iOS 12 and iOS 13.
---
Spotilove Tweak: Like Spotify Songs From Anywhere On iOS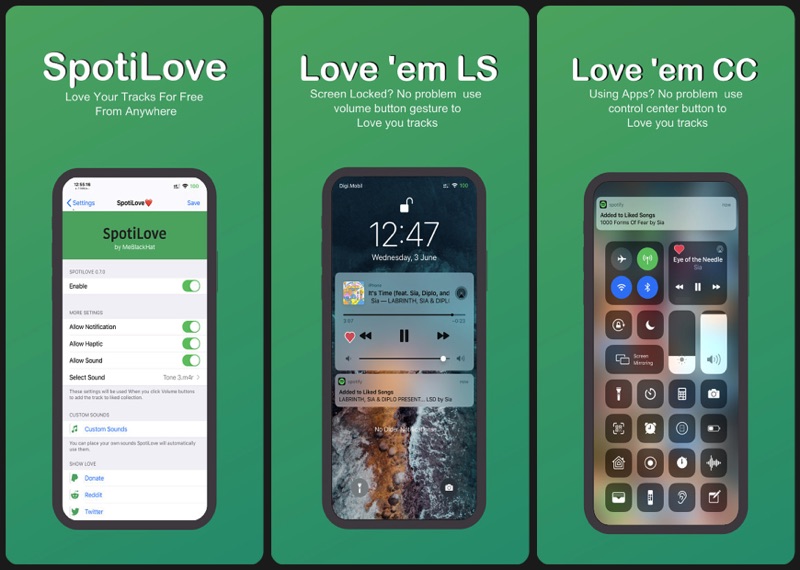 With SpotiLove tweak you can Like now playing Spotify songs from anywhere on iOS. The tweak adds a like button on the lockscreen music widget, notification center and control center's music widgets.
The tweak also brings features like Haptic feedback for liking songs, volume button gesture to add tracks to the collection and more. SpotiLove tweak is available under the Twickd repo for free.
---
Wolf Tweak: Get More Control Over The Facebook App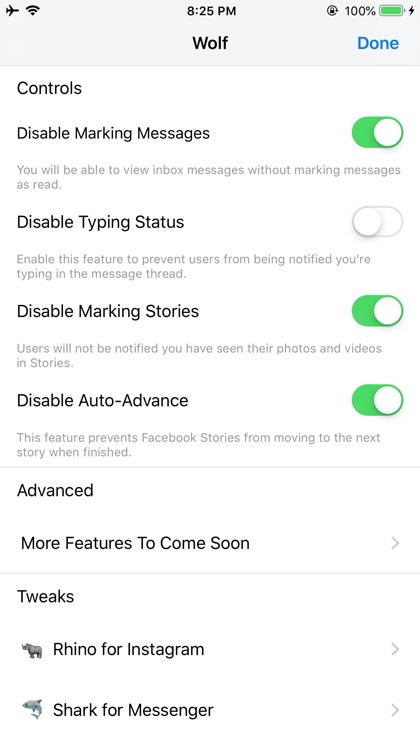 Wolf tweak gives you complete control over the Facebook app by giving you powerful options like ability to disable messages as seen, disabling typical status, disabling ads, disabling marking stories as seen, disabling auto-advance in stories, ability to save story and more. You can download the Wolf tweak from the BigBoss repo where it is available as a free download.
There you g folks, these are some of the new jailbreak tweaks for iOS 13 that you should download right now. What do you think about these tweaks? Share your thoughts in the comments below.