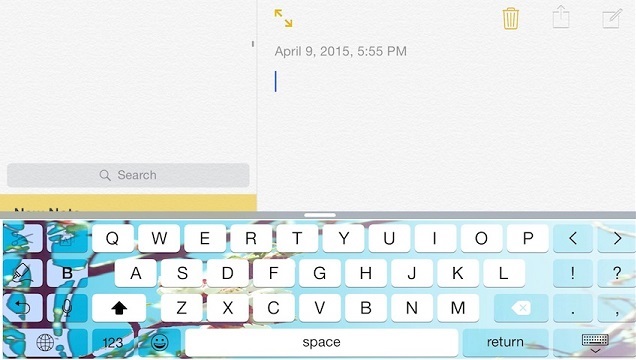 When it comes to customizability iOS is certainly not the best mobile operating system out there, however with the power of Cydia behind it users can change almost every aspect of their iOS device. The new ImageBoard tweak takes personalization to the next level by enabling iOS users to add a custom background to the stock iOS keyboard. This not only gives iOS a completely different look but also makes the experience of typing on an iPhone or iPad much more fun.
Using ImageBoard is as simple as it could get. You only have to select the image you want to apply as the keyboard background from the preference page and hit the 'Save Image' button. You can use any image that is present in your Photos library, so if you haven't got a suitable image already that you can use then you can always download one from the web. After hitting the save button the device will respring automatically and the new background will be updated. The background is applied to both portrait and landscape modes. In the later one the image is stretched so not all images might look as good in the landscape mode as much as they do in portrait.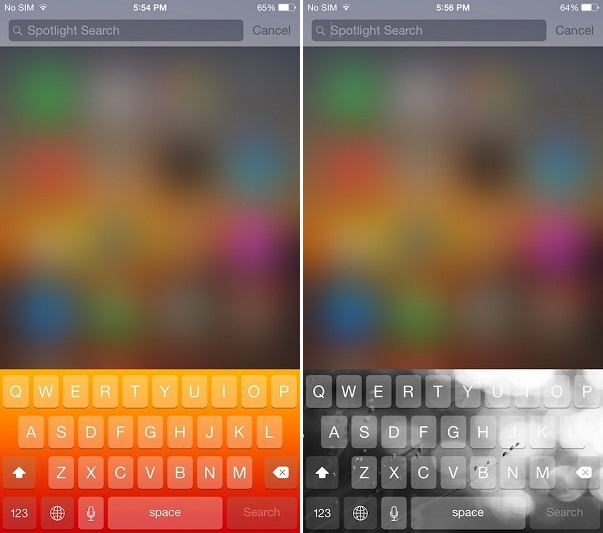 You can download ImageBoard on your iOS 8 powered iPhone, iPad or iPod touch from the BigBoss repo. It is available for free.