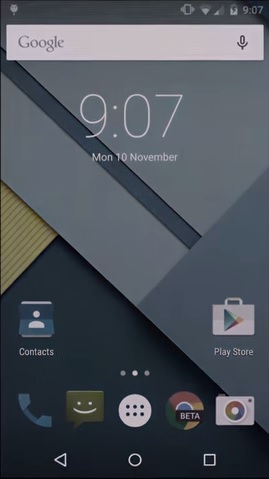 With the introduction of Android L Google added some nice animations and transitions to the operating system. The so called 'Material Design' has some good aspects and one of them is the new lock animation that appears when you press the lock button on a stock Android device. The animation shows the screen fade out while going black and white. The animation happens so fast that you may not have noticed how good it is. If you have noticed it and have been looking for a way to have it on your iPhone then a new tweak called CheeseCake can help. This tweak brings Android Lollipop's lock animation to iOS, showing users a stylish animation whenever they press the lock button.
The CheeseCake tweak does a nice job in bringing this Android feature to iOS, and applies some enhancements to make it suit on Apple's mobile platform. There are no options to configure for this tweak and it starts working as soon as you download it from Cydia.
If you are not familiar with Android's current lock animation then you can see it in action in the video below. The video nicely showcases it by running the animation in slow motion.
You can get CheeseCake for free from the BigBoss repository. It is fully compatible with all versions of iOS 8.