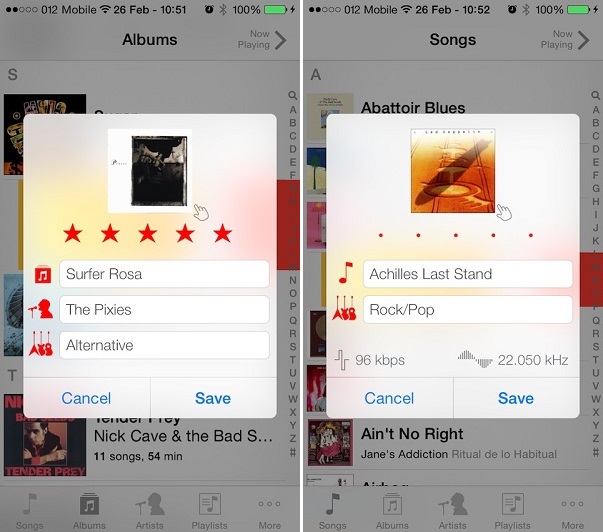 When it comes to music most iOS users prefer the stock Music application instead of the third party options. While Music app is quite good there are still many features that are missing from it. Some features that should have been part of this important app include ability for users to edit song information, ability to share tracks with other users and queue handling. If these are the features that you too have been waiting to have on your iPhone then Melodic tweak is here for you.
The tweak brings all the features mentioned above to the Music app by fully integrating with it. After installing Melodic you can swipe on any song to get additional options. You can edit the ID3Tag metadata of songs and edit information for it. You can also change song or album artwork. Once you make a change to a song that change will also be synced to your iTunes music library.
Perhaps the most fascinating feature of Melodic tweak is that it allows users to share their favorite songs with other users. Users can share a track with another user through AirDrop, MMS, Email as well as export an album to a folder.
While the features mentioned above are enough to convince anyone to download this tweak, our favorite feature is its ability to add queue handling to Music application. With its queue handling you don't have to create temporary playlists again and again as you can simply select a songs to play next.
Melodic tweak is compatible with all devices running iOS 8 or above. You can download it from Cydia for $0.99.