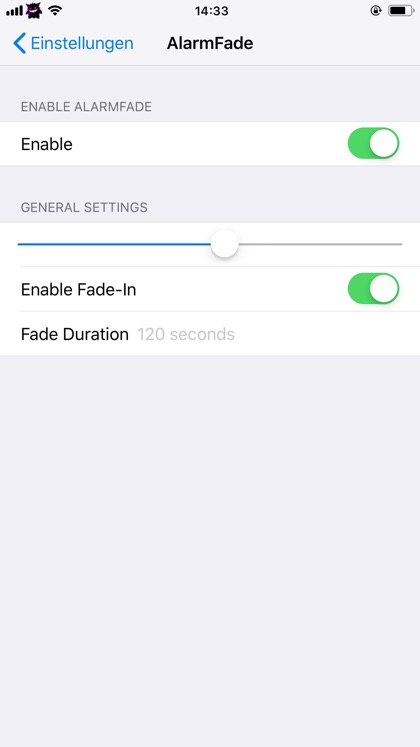 The iOS Clock app needs a lot of improvements. One particular thing that we have wanted for a long time is the option to have fade-in alarm tones, which would allow the user to set alarms that ring at a low volume and gradually get louder instead of ringing at the full volume, which can be annoying in the morning. Apple has not offered this functionality to users so they had to rely on third-party apps like Progressive Alarm to get fade-in alarms.
The newly released AlarmFade tweak finally solves this problem for jailbreak users. With this tweak users can add fade-in effect to their Clock app alarms. Once this tweak is installed it will start the alarm at a low volume and then increase it gradually instead of ringing it at the full volume. From AlarmFade tweak's settings you can choose the fade duration and enter it in seconds.
AlarmFade has another feature, it decouples the ringer volume from the alarm volume. This enables users to have a different volume level for their alarms and a different volume level for ringer. When the alarm is snoozed or dismissed the tweak restores the ringer volume.
AlarmFade tweak is available in Cydia for free under the BigBoss repository. It works with iOS 12 or above.