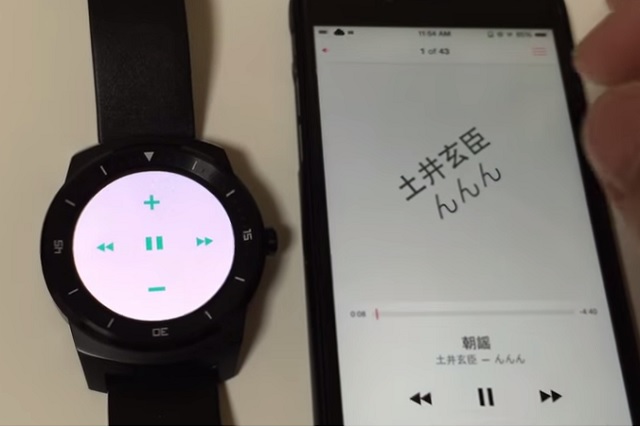 If you own an Android Wear smartwatch you would know that the device does not support iPhones, yet. So if you want to use your wearable device with your favorite smartphone you are pretty much out of luck. However, if you are jailbroken then a new Cydia tweak called Android Wear Utility can make it possible for you to connect your watch to iPhone and perform different functions such as control music, get notification alerts and more.
How this tweak works is pretty simple. In addition to downloading Android Wear Utility tweak from Cydia you will also need to download the 'androd_wear_for_ios' app from the Play Store. Once you have downloaded both of these softwares on your devices you will be able to connect them via Bluetooth just like you do with an Android device.
Here's how to install the Android Wear Utility tweak on your iPhone.
First of all download the androd_wear_for_ios app from Play Store using this link. You will need to install .apk file on the watch.
Next open Cydia and download the free 'Android Wear Utility' tweak from the BigBoss repo.
Now launch the app you installed on your Android Wear. Also, before you do so unpair it if it is connected with any other smartphone already. Similarly launch the app on your iPhone ( don't forget to turn iPhone's Bluetooth on).
The devices should connect with each other after you have entered the code and you will see confirmation on the Android Wear's screen. Just push the crown on the Android Wear watch to return to the homescreen.
Now you will be able to control music, get notification alerts etc. from your iPhone to your Android Wear watch. If you are not able to install this solution on your devices for some reason then don't worry as official Android Wear support for iOS is reported to be coming soon, and so is the unmistakably magnificent Apple Watch!.