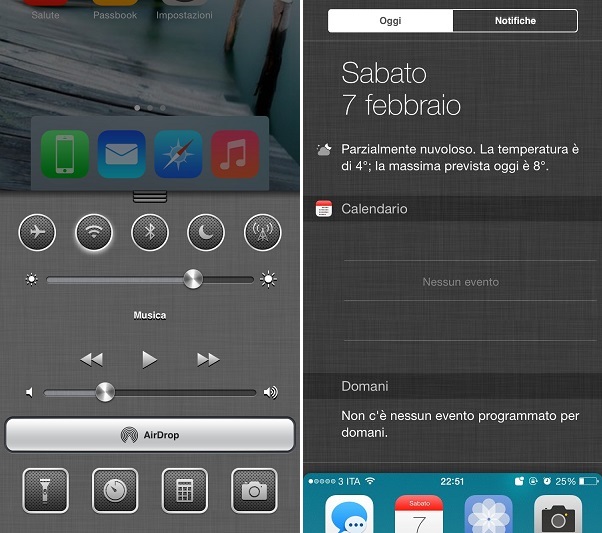 Have you ever fancied having the ability to be able to apply different themes to the iOS Control Center and the Notification Center? If yes, then you will be pleased to learn about the new Vex tweak using which you can completely change the appearance of these two important areas of iOS. Since Vex is a themeing platform to CC and NC you get a wide range of options to choose from. The themes not only change the look by adding a new background but they also change the UI elements such as buttons, sliders etc.
Vex tweak comes with several stock themes, however you can add even more by adding developer's personal repository. Simply add 'http://atomdevteam.com' to your sources. The developer says that more themes will be added to the repo, which already has a selection of 11 themes for Control Center and the Notification Center. For CC you can download Classic, Classic Light, Classic Modern, Default, Minimal, Modern, iOS 7 and Wood. For NC you can get Classic, Default, Modern and Wood.
Users will also be able to create and share their own themes that they can apply through Vex. More information on this is available through Vex's preference page.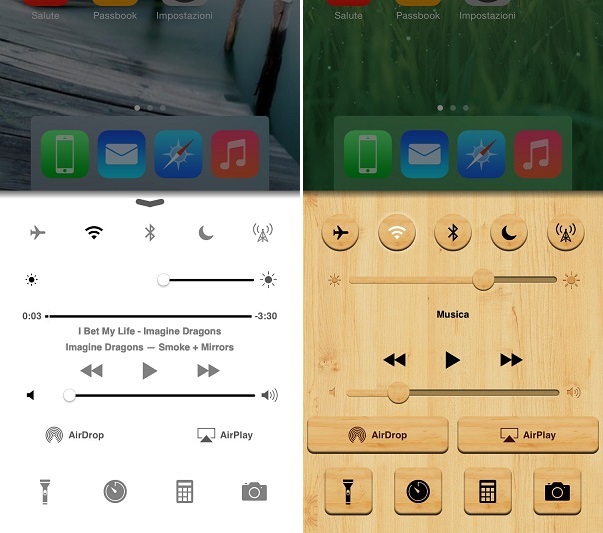 You can download the Vex tweak from Cydia's BigBoss repo for $0.99. It requires iOS 8 to work.