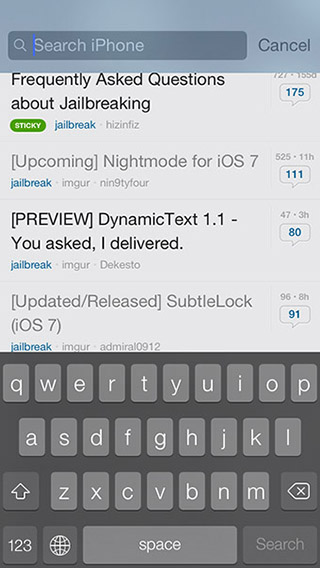 We have seen a lot of useful and powerful tweaks coming to iPhone, iPod touch and iPad after the iOS 7 jailbreak. Jailbreak devs are busy making iOS easier and fun to use for the jailbreak community.
iOS comes with a built-in spotlight search that lets you find Contacts, Mails, Messages, Apps and more conveniently. But you can only access the spotlight search by performing a Swipe down gesture while you are on Springboard i.e. Homescreen and other App pages on iOS 7. A new tweak called AnySpot changes that behaviour of spotlight.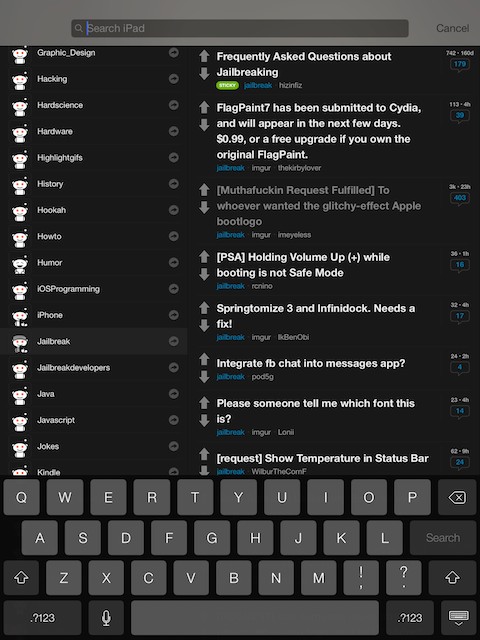 Cydia Developer Zac (@twodayslate) has just released the AnySpot tweak that enables system wide spotlight search on iOS 7 powered devices. This means after installing the tweak you will be able to access the spotlight from any app in iOS. It allows you to quickly search the stuff you want without closing the currently opened app. Simply Swipe down or configure it using FlipSwitch settings to assign different activator gestures or actions to AnySpot and access it from anywhere, any app or any game you want.
In its current form the tweak does not include support for landscape mode and support for the lockscreen will be released in the upcoming release.
AnySpot is available at Cydia under BigBoss repo. It costs you $0.99 and is fully supported with all 32 and 64-bit devices (including iPad) running iOS 7.