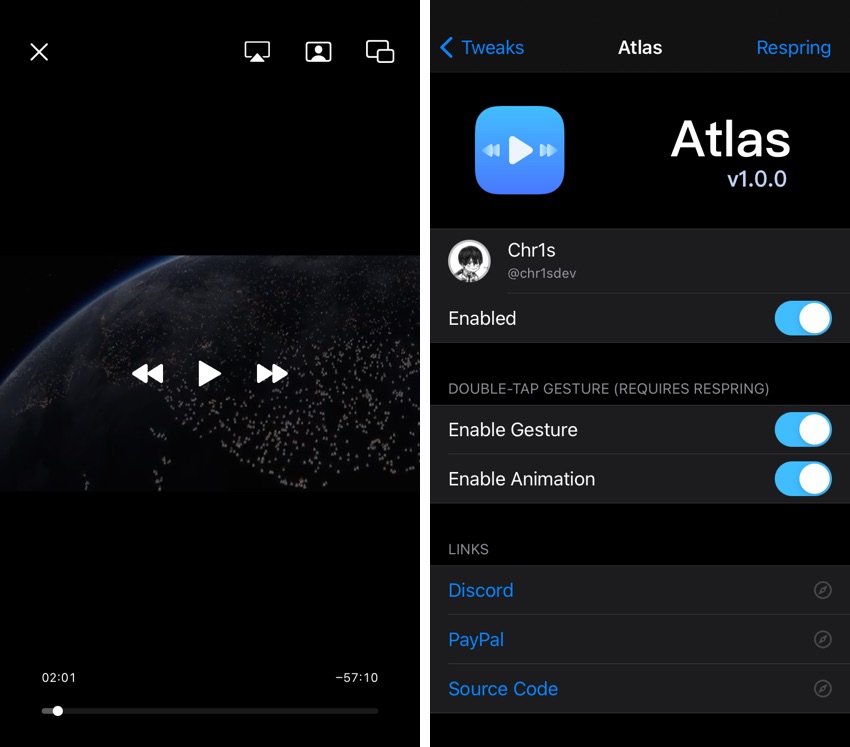 iOS's default media player on the iPhone is pretty basic. It has a bulky design and lacks useful features like double tap to forward and reverse like the one found on YouTube app.
Atlas tweak for jailbroken iPhones changes that by bringing a minimalistic looking video player to iOS. This new video player that appears when you are watching a video in an app that uses the default player interface has a clean looking design, which many would prefer over the default player.
In addition to having a nice look and feel Altas's media player also features super useful Double Tap gestures inspired by the official YouTube app. These gestures, which can be enabled or disabled from the preferences page let users skip ahead or reverse a video by some seconds with a double tap gesture.
You can forward a video simply double tap on the right side of the screen while you can double tap on the left side to reverse the video.
Atlas is a nice tweak that offers meaningful changes to the iOS video player's interface and also adds a gesture that makes the life of user easy.
You can download the Atlas tweak from the Packix repo, where it is available for $0.50. The tweak is compatible with iOS 14 or later.