Proving anyone who has been saying jailbreak has become obsolete with the release of iOS 7 wrong new tweaks are being released in Cydia on daily basis. Today is no different as several awesome new tweaks have been released in the jailbreak store. All of these tweaks change the behaviour of iOS in one way or another making it even more user friendly. Today we are going to take at these fresh new tweaks.
ByPass
We have repeatedly mentioned in our previous posts how annoying it is to enter the passcode password again and again on your iOS device. There's no official way to make the process less painful. ByPass tweak aims to fix this problem using an activator gesture. After installing this hack from Cydia users can simply assign an activator action for this tweak. Now when your device will be locked and password protected you can bypass the lockscreen without entering the passcode simply by performing the assigned activator gesture. For example if you have chosen press home button three times then you can unlock the device by doing just that.
If using ByPass tweak remember not to share your secret activator gesture if you want to secure your privacy. You can download this tweak for free from Cydia.
Quick Gestures 2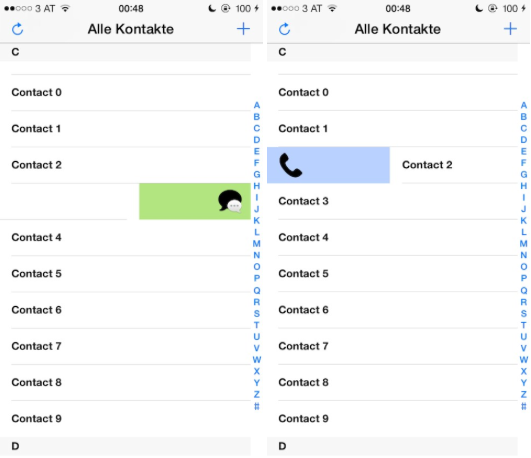 If you have bought an iPhone after using an Android device then chances are that you will be missing that operating system's gestures. Good thing is a new tweak called Quick Gestures 2 brings those gestures to iPhone's Contacts, Messages and Phone apps. After installing this hack users can perform left, right or long hold gestures to achieve different tasks. Users also get the ability to remove the search bar and section headers. Quick Gestures 2 is a commercial package and is available for $0.99.
FMFIP Spoofer
FMFIP Spoofer is a fun tweak based on open source work. It allows users to spoof their current location for Find My Friends and Find My iPhone apps. Users can simply enter the latitude and longitude of any place of their choice to fool their friends about their location. FMFIP Spoofer can be grabbed for free from Cydia.
SwitcherDismiss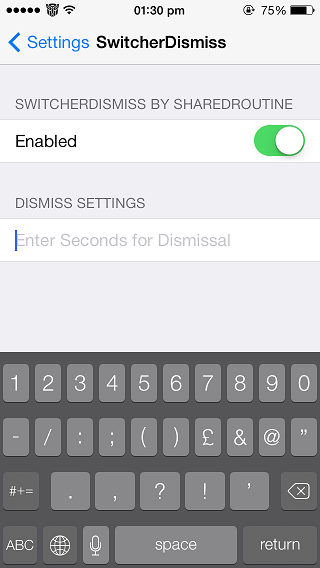 The SwitcherDismiss tweak allows users to exit the app switcher screen after their specified time. Users can enter the time in seconds in the tweak's settings after which this tweak will automatically dismiss the switcher screen. Its a free download.
NoPageDots 7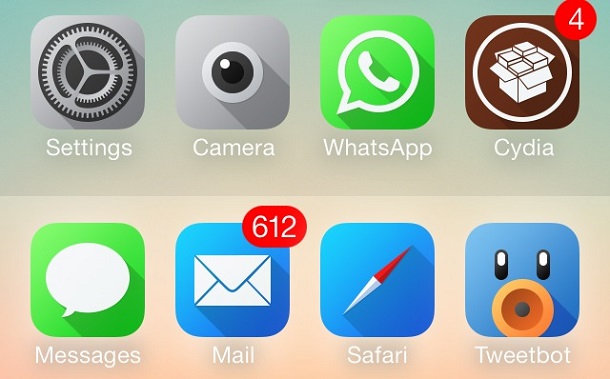 Don't like the page dots that indicate which page you are on? Then download NoPageDots 7 tweak from Cydia. There are no options to configure and the tweak works right after installation. This tweak is free as well.
Spectral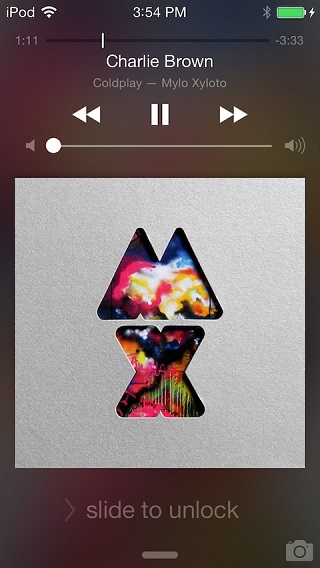 The Spectral tweak gives a fresh new look to iOS 7's lockscreen by matching the blur with the currently playing song's album art as opposed to remaining the same all the time. This tweak only works its magic when a song is playing in the background. Spectral tweak is available for free.
UnlockSound7
Missing the good old unlock sound from iOS 6? Install UnlockSound7 tweak to get it back. The tweak not only brings the old unlock sound back but also allows users to apply any custom unlock sound of their choice. Users can enable or disable the unlock sound from settings. Its a free download as well.
More roundups like this