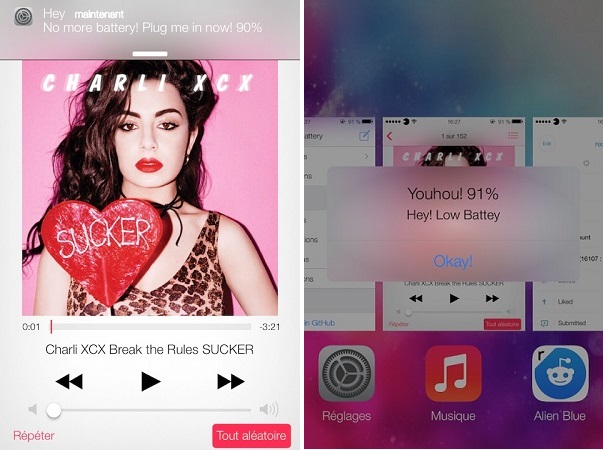 Whenever your iOS device's battery goes below 20 percent it starts giving you low battery alerts, so you can plug it into a power socket in time. Since batteries on today's smartphones suck, it is very likely that you get these alerts more than often. If you have been looking for a way to customize these alerts and add a personal touch to them then try the new BatteryFlow tweak. With this hack you can change the way alerts appear on your iPhone, iPad or iPod touch as well as turn them off altogether.
Using BatteryFlow you can choose between banner or the default pop up alert. You can also add a custom text to the alert by adding a personalized title, message and text for the button. You can enter any text you want from funny jokes to motivational quotes to simple messages that would make you plug the device into a power source.
The tweak also allows users to have the device play a sound or simply vibrate whenever low battery message appears on screen. In addition to that you can set up to 5 battery levels, at which the device will ask you to plug in the device. You can set the messages to battery levels of your choice.
BatteryFlow is a free tweak and is available in Cydia for free.