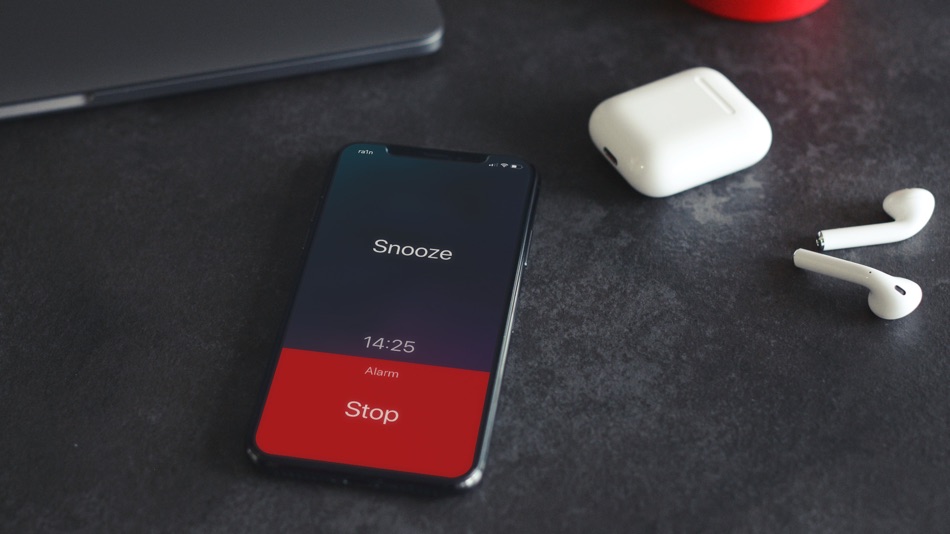 iPhone's Alarm and Timer features haven't changed much since the inception of iOS. A new jailbreak tweak called betterAlarm has set out to improve iPhone user experience by redesigning the stock iOS alarm and timer screens.
With betterAlarm you get a design overhaul of these features. After installing this hack you will get a full screen alarm interface that features two giant buttons for stop and snooze. The stop button is marked by the red color to make it easier for user to distinguish between the two options. This is great for users who have trouble finding the stop or snooze button while they are half sleep in the morning. This should also significantly reduce the odds of you tapping on the wrong option.
Customize Number Of Snoozes You Get
betterAlarm isn't just about new design either, as it offers features like Smart Snooze, which finally lets you choose the maximum number of snoozes that you can use. Every time you hit the Snooze button the Snooze button becomes smaller before eventually disappearing when you run out of snoozes.
You can also disable the hardware button support on the Alarm feature, so you cannot put your alarm to snooze by hitting the side button. The developer says this feature is designed to force the user into looking at the screen so they know the current time and don't get late from work.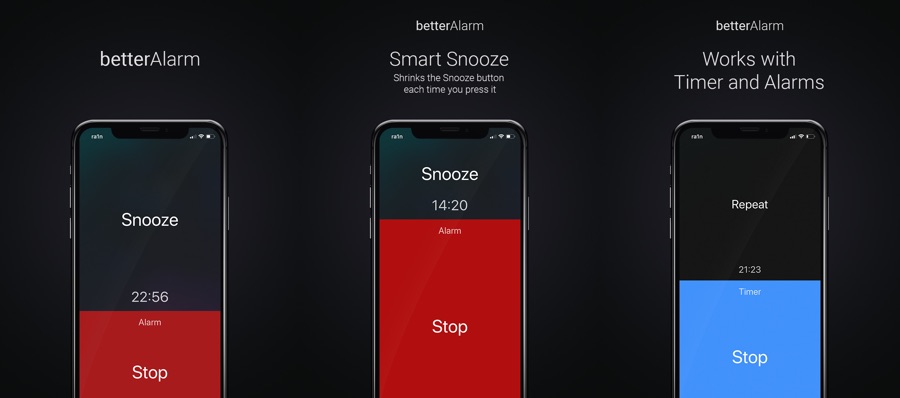 Customize Look And Feel Of betterAlarm
betterAlarm tweak offers bunch of customization options that give you full control over how the alarm and timer screens look. You can change the position of the button from top to bottom. You can change the space each button should take in case smart snooze feature is disabled.
Other visual customization options available to users include ability to change the background color, text color and size of the text. A great thing about these options is that you can configure them separately for timer and alarm features.
You can download the betterAlarm tweak from the Chariz repo for $1.99. It works with all versions of iOS 13 including iOS 13.5.1.