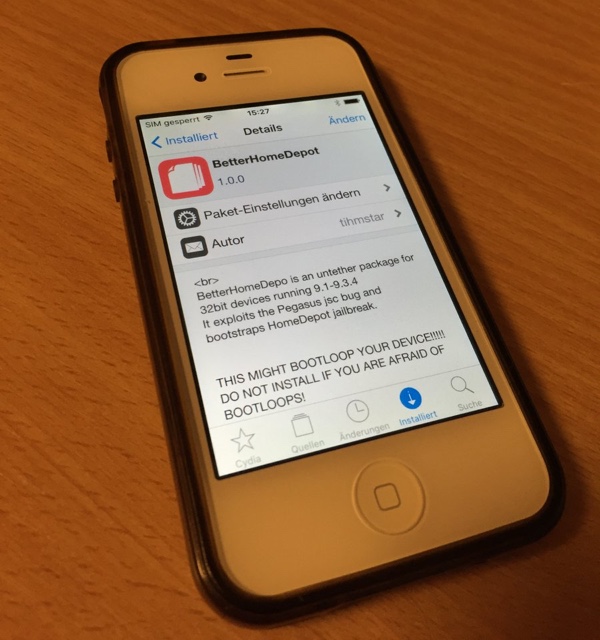 If you are running iOS 9.3.4 or earlier on iPhone 4S, we have got a great news for you. iOS hacker tihmstar has released his new jailbreak that will allow users of iPhone 4,1 i.e. iPhone 4S to untethered jailbreak their devices. The jailbreak package is now available publicly so users interested in this jailbreak can download and use it on their devices.
The untethered jailbreak is available for download through developer's repo and can be installed on any jailbroken device running iOS 9.1 up to iOS 9.3.4. The hacker has asked users to proceed with caution as according to his tweet it may cause boot loop issues for some users. Caution is important as if boot loop issue does occur, user will be forced to update his or her device to iOS 9.3.5, which has a semi-tethered jailbreak through Phoenix.
The package that is called BetterHomeDepot will make the jailbreak untethered for users of these specific iOS versions. Having an untethered jailbreak would mean they wouldn't have to connect their iPhone to computer in order to reactivate its jailbreak upon every reboot. This is a big deal as it makes the jailbreak nearly flawless for users.
You can download the BetterHomeDepot jailbreak package to untethered jailbreak your device from Cydia. The package is available through 'http://repo.tihmstar.net/' repo.
Disclosure: iOSHacker may receive a commission if you purchase products through our affiliate links. For more visit our privacy policy page.