If you are lucky enough to still have an iPhone, iPad or iPod touch that is jailbroken, then you are up for a treat. A bunch of useful and fun new Cydia tweaks were released in the jailbreak store that allow users to customize their device and change the functionality of some of its core features. In this post we have featured the hacks that you should download and try on your jailbroken devices including ClassicShutterAnimation, Snakebite, Anisette, RoundedDock and ByeBadges. Read on to learn how you can download these and what they do.
ClassicShutterAnimation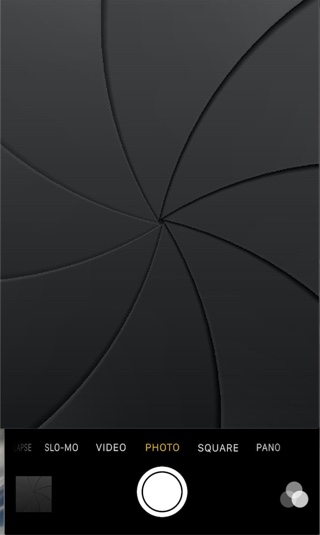 Before iOS 7 the stock Camera app used to feature a shutter animation that appeared as soon as you hit the shoot button. While many users found the animation slow and annoying others loved it. If you were part of the second group, then you can have the same animation on your iOS 9 powered devices by installing the ClassicShutterAnimation tweak from Cydia. It is available for free.
SnakeBite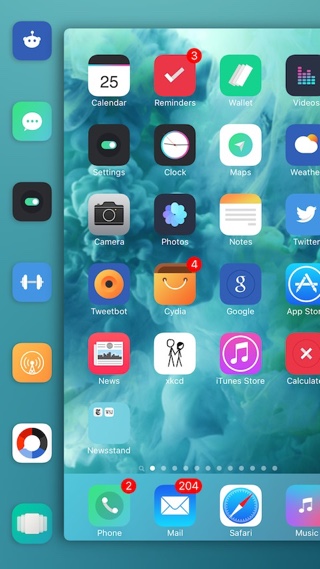 Snakebite is a 3D Touch tweak for iPhone that allows users to access an app launcher by force touching on their devices. Users can have their favorite apps or recently accessed apps listed in the Snakebite interface. For devices that do not feature 3D Touch, Snakebite menu can be accessed by tapping and swiping on the screen. Snakebite provides a fast and convenient way to launch apps quickly. You can download it from Cydia for $0.99.
Anisette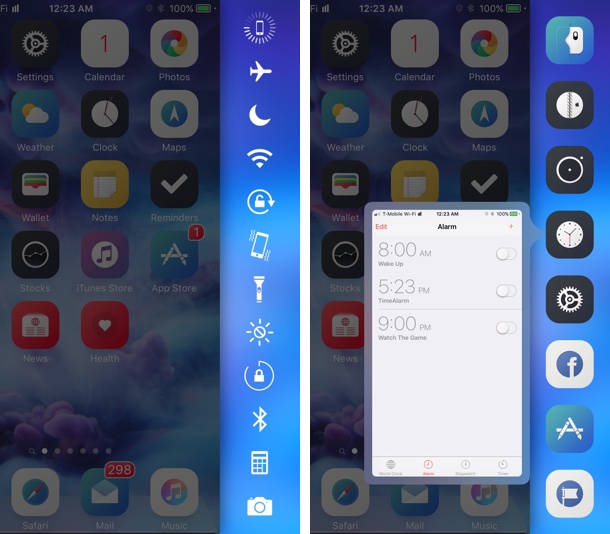 Anisette is an Activator based tweak that brings a 'hotbar' when a pre-selected gesture is performed. The hotbar appears on the right side of the screen giving users quick access to flipswitches and favorite apps. Users get to choose which buttons they want in their Anisette bar and rearrange positions according to preferences. A really cool feature of the app gives a live view of the app when user long presses on an icon. With the live view you can perform certain actions in the app without even opening it. Anisette is available in Cydia for $1.
RoundedDock

Bored of having the same dock like everyone else? Then make it rounded with the RoundedDock tweak from Cydia. This simple tweak only has one feature and can be enabled from Settings. It is available for free.
ByeBadges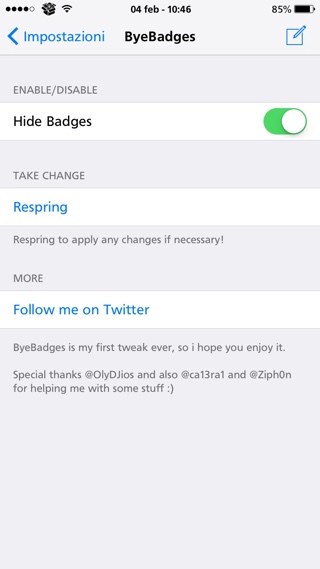 Do you find the red notification badges on the homescreen app icons annoying? If yes, then ByeBadges is the tweak for you. With this hack you can simply turn off the badges feature of iOS, and get a cleaner looking homescreen. The tweak can be enabled or disabled from settings after which you will have to respring the device by tapping on the 'Respring' button found within the preferences panel. It is available in Cydia for free.
Disclosure: iOSHacker may receive a commission if you purchase products through our affiliate links. For more visit our privacy policy page.