Whenever you bring up the Control Center while watching web videos through Safari you would have noticed that the music control area shows the whole URL of the video right above the play/pause button. Similarly the web address is shown on the lockscreen's music controls as well whenever you lock the device while the video was still playing. The URL not only looks quite ugly but it also puts your privacy at risk since it can be seen from the lockscreen without your device being unlocked.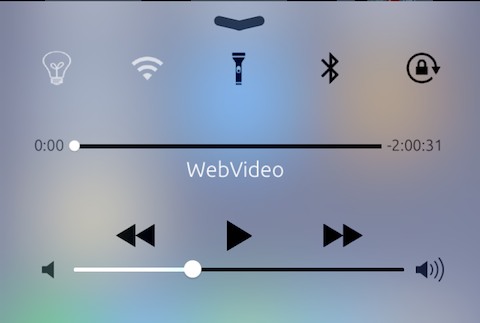 Thankfully a new Cydia tweak for Control Center called CleanUp solves this problem for jailbreak users by removing the URL from the Control Center as well as the lockscreen. Instead of showing this unnecessary info the tweak displays the text 'WebVideo' to let you know that the video is currently playing and its controls are accessible through the widget.
CleanUp is a basic tweak that does one simple but much needed job. You can download it from Cydia for free from the BigBoss repo.