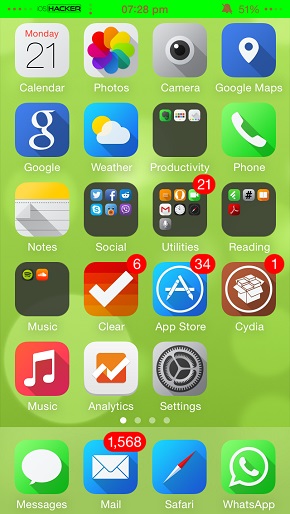 If you have ever wanted to change the color of your iPhone, iPad or iPod touch's status bar according to your liking then download the ColorBar tweak from Cydia. This hack enables users to change the color of the springboard status bar and its background, so it matches your device's color, wallpaper and the theme you are currently using. You can not only change the backround color of your device's status bar but you also get the ability to change the color of the status bar elements that includes signals, time and battery indicator.
ColorBar offers a wide range of color options that includes Black, Blue, Brown, Red, Green, Grey and more. Using this tweak is very simple, just head to the Settings app and select the Foreground (for elements) and Background colors for the status bar. Once you have selected the colors of your choice hit the 'Save and respring button.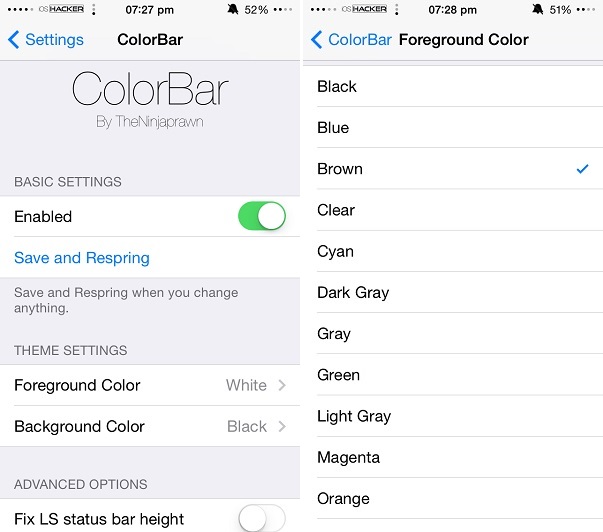 ColorBar is a nice tweak that gives users the ability to customize the look of status bar according to their liking. Since Status Bar is such a prominent aspect of iOS's UI and is always present on top of the screen it is good to have the ability to change it.

ColorBar is available in Cydia's BigBoss repo for free.