As we anxiously wait for iOS 10 jailbreak, it seems like Cydia developers are not giving up on iOS 9. This week several awesome new tweaks were released in the jailbreak store that allow users to customize their devices just the way they have always wanted. In this post we have rounded up all the new releases with a list featuring PlaylistAlarm, TextCounter, LockScreenFun, No2Theft and PhoneDialReformer. Read on to learn about these hacks in detail.
PlaylistAlarm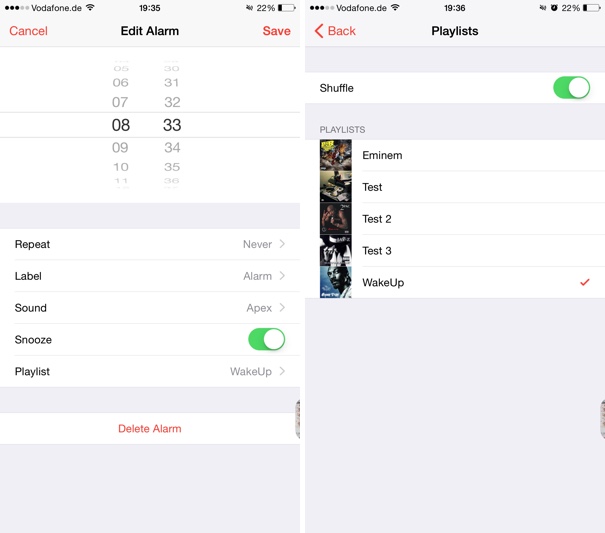 With PlaylistAlarm tweak from Cydia you can set up any playlist of your choice as your alarm tune and wake up to the sound of your favorite music. The tweak lets you select songs that are already synced to your iOS device and also offers a shuffle song mode, which you can use to have different song ringing as your alarm daily. The only feature missing from the tweak as noted in its Cydia description is that it does not allow users to set a different playlist for individual alarms, as your chosen playlist will apply to all alarms in the Clock app. PlaylistAlarm tweak is available in Cydia for free.
TextCounter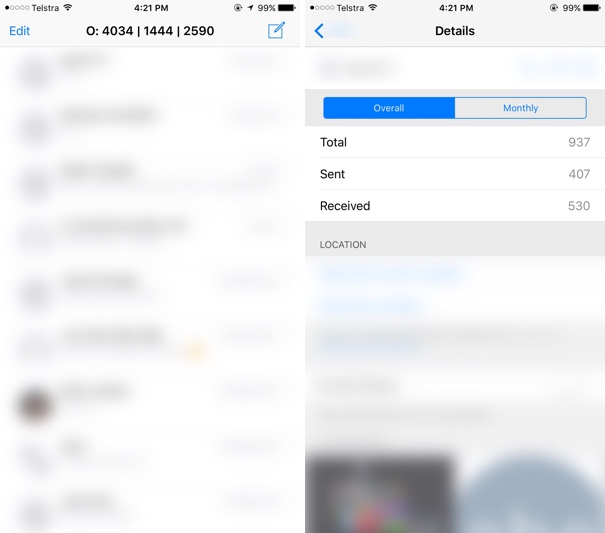 The TextCounter tweak lets you count how many texts you have sent to your friends in one thread. You can also view the amount of texts you have received from the same person. In addition to showing overall sent and received stats for threads the tweak lets you view stats for monthly basis as well. To view overall stats for a message thread you have to tap on the title of the app, whereas you can view the stats of a conversation thread by going to the details page. TextCounter tweak is available in Cydia for $1.
LockScreenFun
LockScreenFun tweak as its name suggests lets you have some fun with the lockscreen. With this tweak you get to customize the 'Slide to Unlock' text or completely hide it. You can also change the format of the date and its font color making it match your wallpaper. You can download the LockScreenFun tweak from Cydia for free.
No2Theft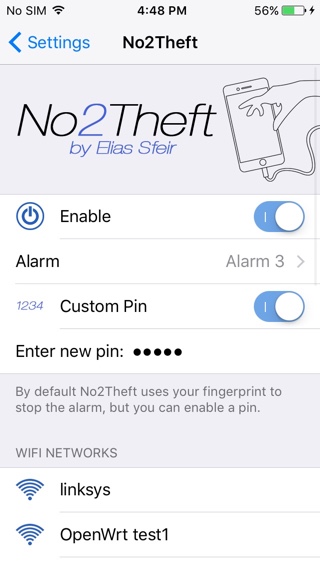 We have all been in situations when we are at an airport, a friend's home or a restaurant and our iPhone runs out of battery. Now in ideal situation we might be able to find a power socket and an iPhone charger. Even then there is a big risk of the device getting stolen, unless you are looking at it all the time. No2Theft tweak solves this problem by firing up an alarm whenever someone unplugs your iPhone from the charging cable. To silence the alarm all you have to do is enter your pin or touch the Touch ID button with a registered finger.
To solve the problem of alarm firing up unnecessarily No2Theft lets you add your home, office and other trusted WiFi networks to it. When the device is connected to a trusted WiFi network such your home's, the alarm will not be fired. No2Theft is available in Cydia for $0.99.
PhoneDialReformer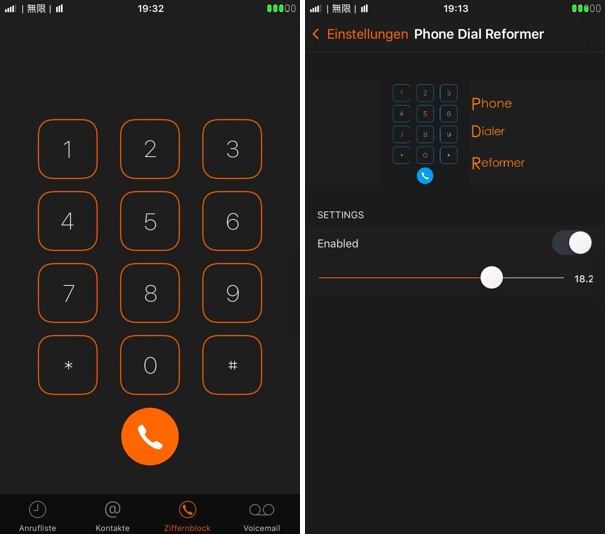 PhoneDialReformer tweak from Cydia makes it possible for users to change the shape of the circle dial buttons found in the Phone app. From tweak's settings you can change radius of the button's corner curves essentially turning them into squares with rounded edges. The app gives the dialer screen a new look and is a must have for anyone looking to spice up their iPhone's look. You can download PhoneDialReformer tweak from Cydia for free.