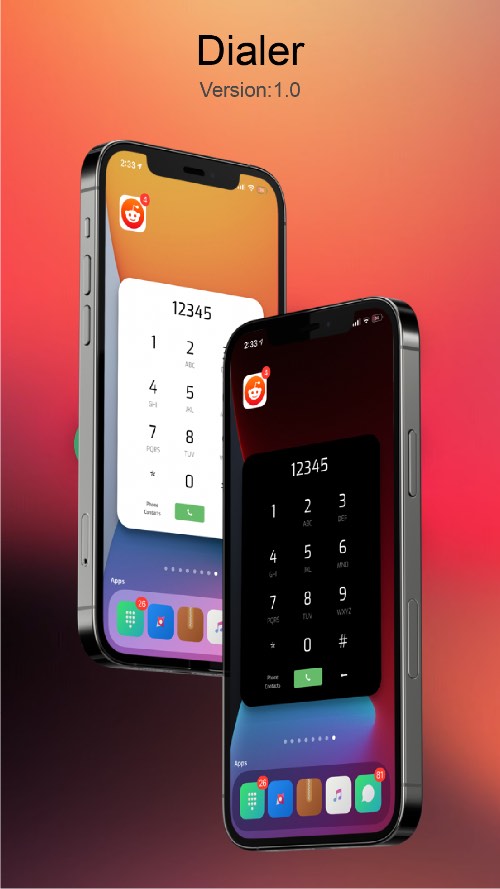 iOS's Home Screen widgets found on iOS 14 or later are fairly limited in functionality as they are only capable of displaying information and giving quick access to various parts of apps.
The newly released Dialer tweak widget takes iPhone's widgets to the next level by adding a full fledge Phone app dialer that is accessible as a widget right on the home screen.
The Dialer widget gives users access to the phone app's keypad on the home screen. This means you do not have to open the Phone app when you want to manually type a number and make a call. You can simply enter the number on the keypad and tap on the dial button on the widget to make a quick phone call right from the home screen.
Dialer tweak has all the essential functions of Phone app's keypad on the home screen widget. This includes access to all the numbers, dial button, star and hash buttons and more.
Dialer supports iOS's native dark mode and switches between light and dark themes based on the system settings.
You can download the Dialer widget tweak from the Packix repository where it is available for $0.75.
Dialer works with iOS 14 and supports versions all the way back to iOS 9. It costs $0.75.
More iOS 14 tweaks: