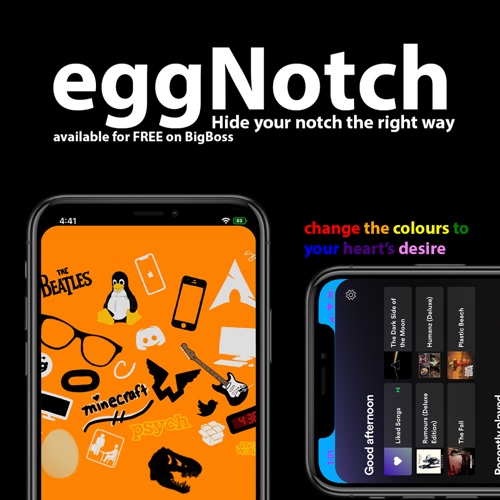 Still can't get used to the iPhone notch? Can't wait for Apple to release a notchless iPhone? Then try the eggNotch tweak on your jailbroken iPhone. This tweak as you may have already guessed makes it possible for users to hide their iPhone's notch, or make it more prominent.
eggNotch tweak makes the iPhone notch more bearable by disguising it as device's uniform forehead. However unlike many others tweaks like it, this hack gives users the ability to also add a color of their choice around the notch, and give their device a unique look.
So while you can add a black background around the notch to 'hide' it, you can also add a blue color to make it more prominent and give your device a different look. In addition to adding a color on both sides of the iPhone notch, eggNotch also makes the iPhone UI corners rounded.
From its preferences panel you can change the way your device's notch look by selecting a notch color and change the color of the status bar items.
The eggNotch tweak is available in the BigBoss repo for free. It works with iOS 13 whereas according to its developer it should also work on iOS 12 and iOS 11.