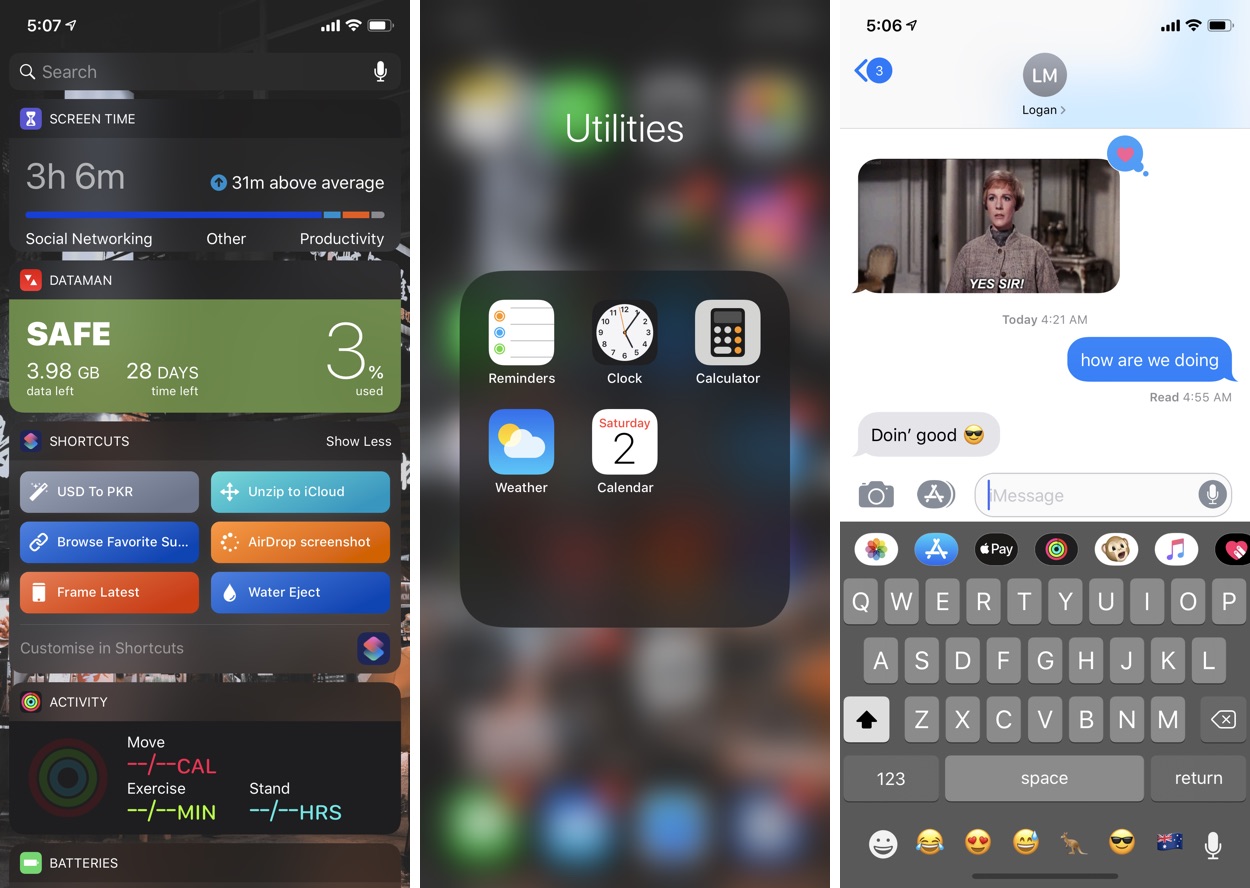 iOS users who like to add a dark mode to their devices can download Eclipse and Noctis 12 tweaks, both of which are now compatible with iOS 12. However both of these dark mode Cydia tweaks are paid, which makes them out of reach to some jailbreak users. If you are looking for a free Dark Mode tweak for iOS 12, then Dune is a good option.
Dune is a free iOS Dark Mode tweak that allows users to have dark user-interface on different parts iOS. When the tweak is enabled it will add a dark look to notifications, 3D Touch menus and notifications, Widgets, Folders, Dock and Keyboard.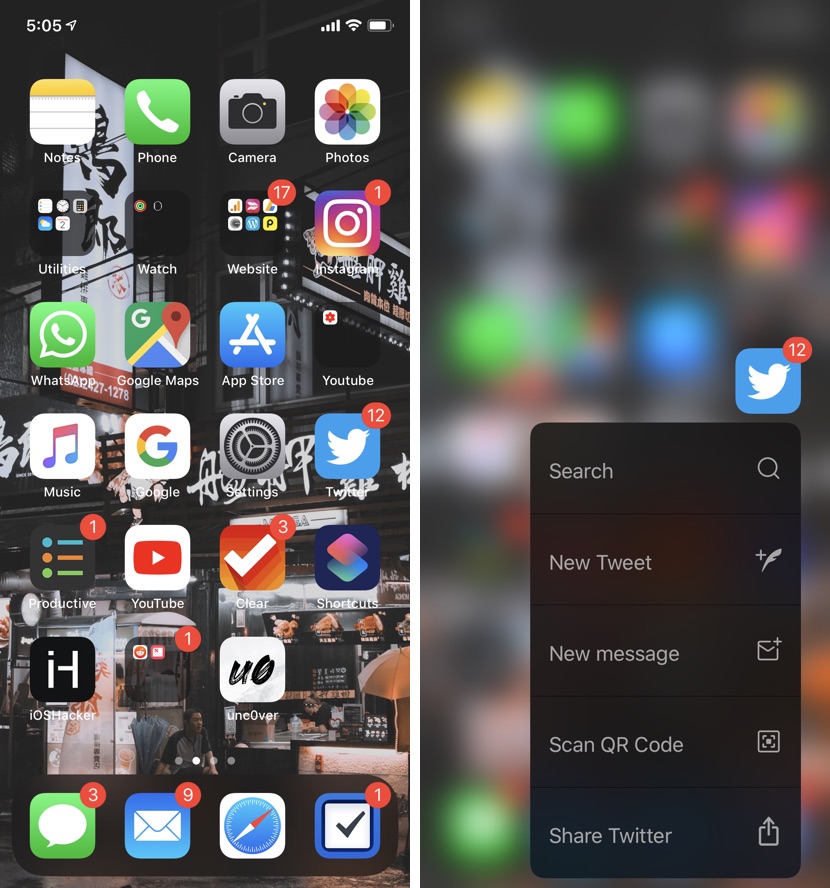 A good thing about Dune is that it is fully customizable, so you can choose to enable the dark mode in areas and disable it for particular areas of your choice. In addition to making the user-interface dark the tweak also replaces the light blurs with native looking dark blurs.
While Dune is a great tweak we would love to see more customization options. For example ability to control the the dark shade, ability to make apps dark and more features will make it a worthy competitor to other options.
You can download and install Dune dark mode tweak on your iOS 12 or iOS 11 device by adding 'http://skitty.xyz/repo/' to your Cydia sources.