iOS 7 and iOS 8 sport a redesigned app switcher screen that takes up the whole screen and features large preview cards for all the running apps. While many people like this new look others don't. If you belong to the later category of users then ClassicSwitcher tweak can help. Our longtime readers would be familiar with this tweak as it was released around a year ago for iOS 7. Today ClassicSwitcher got a major update, making it fully compatible with iOS 8 and iPhone 6 devices.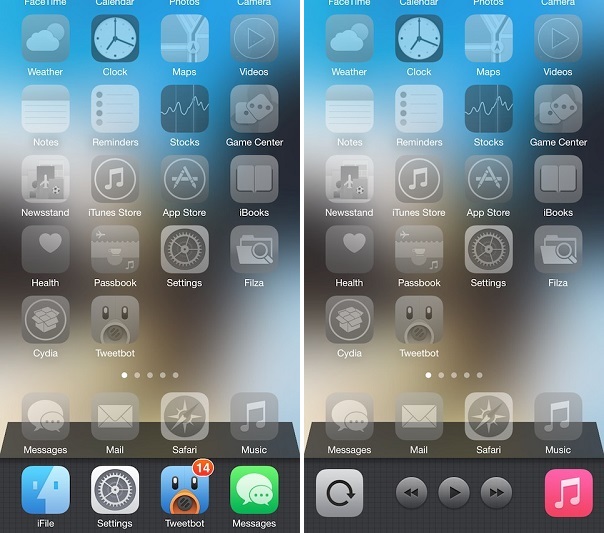 The ClassicSwitcher as you can see in the screenshots above works exactly like the app switcher tray did in iOS 6. You get the icons for the applications that are running in the background and you can access the music controls by swiping towards right side featuring next, preview and playback buttons.
There are many features in this tweak that make it a must have for users who miss iOS 6 including support for multiple rows, opening animations, quitting all functionality, freedom to choose any Activator gesture and more. The developer says that landscape support, swipe to close for apps and an option to allow user choose number of icons per row will be added in the future updates.
The tweak supports both iPhone and iPad devices. You can download it from Cydia for $0.99. If you already own the iOS 7 version then you can download it on your iOS 8 device for free.