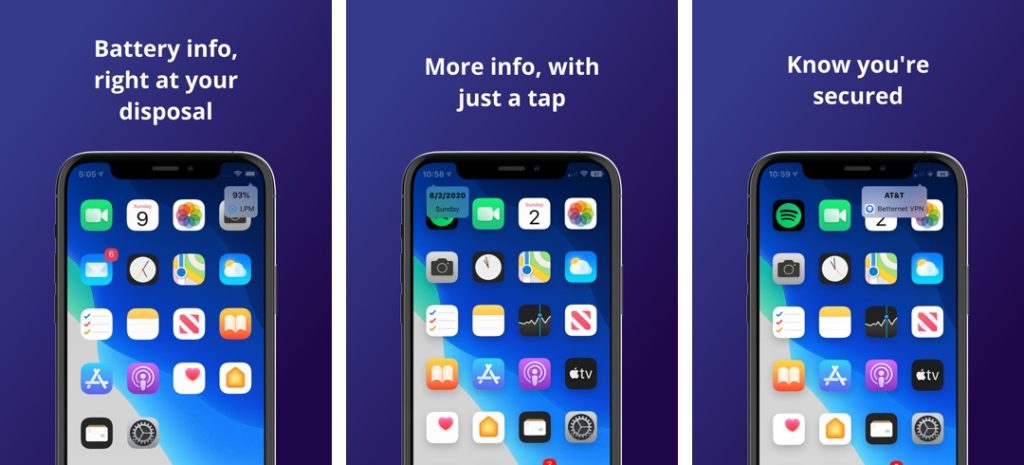 Status bar is one of the most underrated parts of iOS user-interface. This section gives us access to useful information like time, battery, Wi-Fi, signals and more. Indy tweak for jailbroken iOS devices makes status bar even more powerful by adding new menus to it.
After installing Indy tweak you are able to tap on certain elements on the status bar to reveal hidden menus. These popup menus offer access to more detailed information that cannot be fitted in the limited Status bar space.
For example when you tap on the time on your iPhone, you get access to a popup that will tell you the full date and day of the week. Similarly tapping on the signals will reveal the name of your carrier as well as the VPN network your iPhone is currently connected to, which is super useful information. The carrier menu will even give you access to an expanded Wi-Fi menu that lets you select a Wi-Fi network. The Wi-Fi networks are shown when the Wi-Fi is off.
When the Wi-Fi is on and you tap on the Wi-Fi signal bars you can see information like the name of the current Wi-Fi network while long pressing on the signals will let you access the Wi-Fi selection menu.
Indy tweak also makes Battery Indicator even more useful by letting users toggle Low Power Mode by tapping on it. Users can also see information like battery percentage on the popup. You can even long press on the battery icon to see respring/reboot power slider or current estimated battery health. You get a choice about which option you want to choose.
You can download the Indy tweak from the Chariz repo where it is available for $1.49. It works with iOS 13 or later.