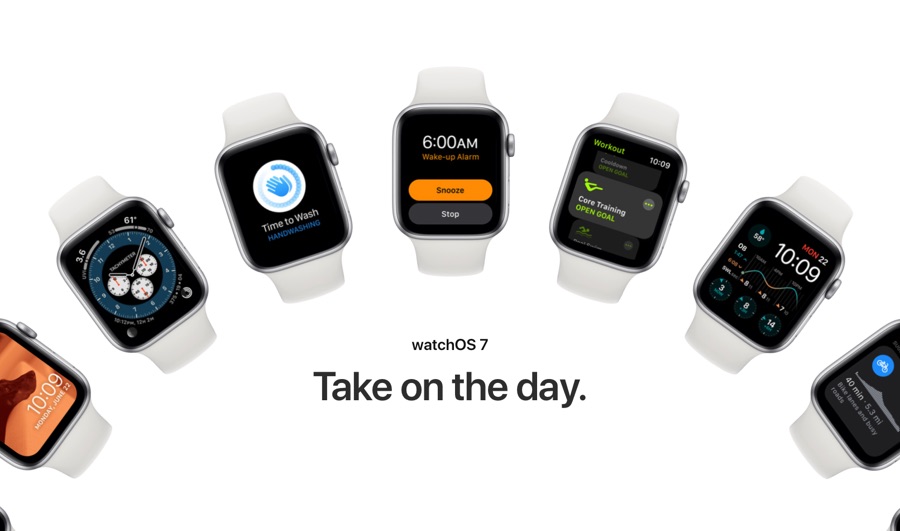 Apple has launched the first ever watchOS 7 public beta for anyone who is interested in testing it out on his or her Apple Watch. Today's release marks the first ever public beta release for a pre-release watchOS version. In previous years public betas were limited to iOS, iPadOS and macOS however this is the first time ever that watchOS has also been added to the public beta program. Apple has been beta testing watchOS 7 with developers ever since WWDC 2020 keynote.
If you are interested in installing watchOS 7 public beta on your device, then you can head over to Apple's Beta Software Program website in order to get started. Before you begin do note that you are also required to run the iOS 14 beta on your device before you can begin the watchOS 7 installation process.
Another very important thing to keep in mind is that while you can easily downgrade iOS 14 beta back to iOS 13, same is not possible with watchOS 7 public beta. If you install watchOS 7 public beta on your device, then you will be stuck with watchOS 7 beta until the public version of the operating system is released in the fall.
Lastly, if your device gets into a bootloop or becomes permanently unresponsive due to bugs in beta software, you will not be able to reinstall watchOS on it like you can do with iOS. You will have to send your Apple Watch to an Apple Store to get it fixed.
How To Install watchOS 7 Public Beta
Now that all the warnings are out of the way, let's talk about how to install watchOS 7 public beta on your device. First head to the Beta Software Program website and log in. After logging in download the watchOS 7 public beta configuration profile on your iPhone and install it. Make sure your iPhone is already running iOS 14 beta's latest version.
Once the configuration profile is up and running open Watch app on your iPhone, go to My Watch tab and then go to General -> Software Update. After the software update page refreshes download the watchOS 7 public beta on your iPhone and then put your Apple Watch on its charger in order to install the update.
watchOS 7 public beta is available on Apple Watch Series 3, Apple Watch Series 4 and Apple Watch Series 5. These are also the only devices Apple will be releasing the watchOS 7 update to when it becomes available in the fall. Apple Watch Series 1 and Series 2 will not be getting watchOS 7.
watchOS 7 brings a number of new features to the Apple Watch including Sleep Tracking, new Watch Faces, powerful new complications, Face Sharing feature, new workouts including Functional Strength Training, Core Training and Cooldown, New Fitness app, Cycling in Maps, Handwashing reminders, new Siri capabilities, on-device dictation, Siri Shortcuts, Hearing Health and more.
Disclosure: iOSHacker may receive a commission if you purchase products through our affiliate links. For more visit our privacy policy page.