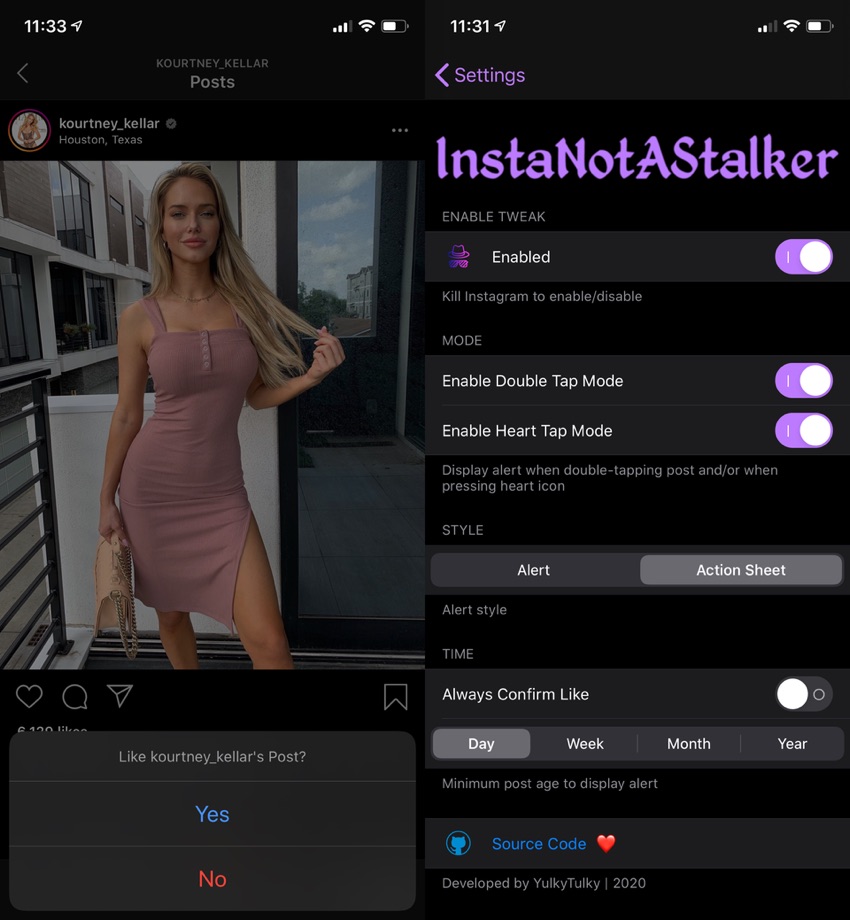 Have you been in super embarrassing situation where you were casually checking out someone's Instagram profile and accidentally liked their post? Things get worse when that post was made a few years ago and was near the bottom of their Instagram profile.
The new InstaNotAStalker tweak is here to make your life easier by making sure you don't like someone's Instagram post unintentionally. It does so by adding a confirmation menu before a post is liked. So if you tap on any Instagram post twice or simply tap on the heart button, the app will ask whether you want to like that user's post or not instead of liking it right away.
If the like was made accidentally, then you can simply tap on the 'No' button to avoid an embarrassing situation. If you actually want to like the photo then you can tap on the Yes button.
InstaNotAStalker tweak comes with a number of options. For example you can enable the feature for double tap like action while disabling it for heart button. You can also change the alert style and choose between a popup alert or action sheet, like the one shown in the screenshot above.
A cool feature of the tweak lets you select the minimum post age to display the alert. So for example you can configure the tweak to disable like verification if the post is a day, week or month old. This way you can easily like posts that appear on your timeline or are on top of someone's profile without having to deal with the verification alert.
You can download the InstaNotAStalker tweak from developer's repo (https://yulkytulky.github.io/TweakRepo/). It is available as a free download.
Disclosure: iOSHacker may receive a commission if you purchase products through our affiliate links. For more visit our privacy policy page.