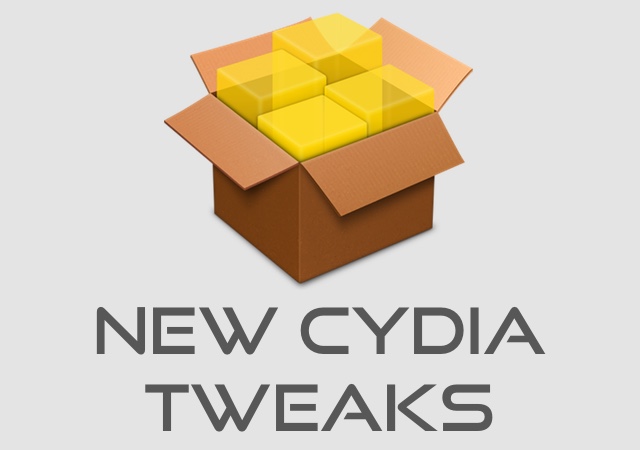 Today we have got a very exciting tweak roundup for iOS 10 users. If you have been jailbreaking your iOS device for a long time, then chances are that you are already familiar with this hacks. These tweaks that include ColorBanners, ColorFlow and HideMeX have been around for several years but were previously not compatible with iOS 10, however now they have been updated with full support. This roundup also includes new tweaks like ClearBadges3DTouch and LiquidDetectionStatus. Read on to learn about what these Cydia tweaks do and how you can download them on your iOS devices.
ColorBanners 2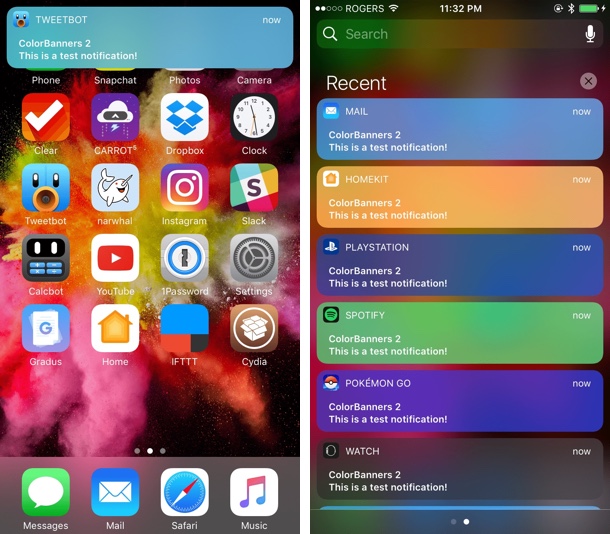 With the ColorBanners 2 tweak you can colorize the banner and other notification alerts to reflect the color of the app's icon. The app automatically analyzes the app's icon, then applies the dominant color on the icon to that app's notification alerts. In addition to adding the color of app's icon you can also remove the color from the notification and only keep the blur effect, or add a gradient of your choice. You can configure the ColorBanners 2 tweak from Settings. It fully works with iOS 10 and is available for $0.99.
ColorsFlow 3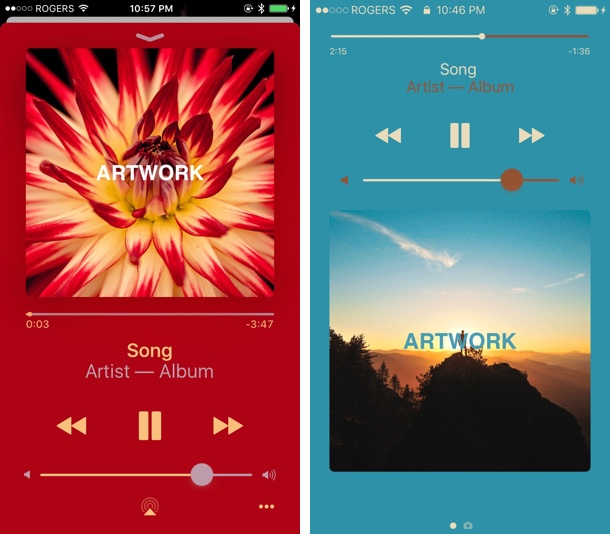 The ColorFlow 3 tweak for iOS 10 powered devices focuses on colorizing the music listening experience for the users of Music app and the Spotify app. The tweak matches the color of UI with the color of now playing song's album artwork. The tweak will colorize the UI of the now playing screen as well as of the lockscreen when the song is playing in the background with the device locked. ColorFlow 3 for iOS 10 works with all models of iPhone, iPad and iPod touch running iOS 10 or above. It costs $1.99. The tweak is tested to be working on Spotify version 7.6.0.
HideMeX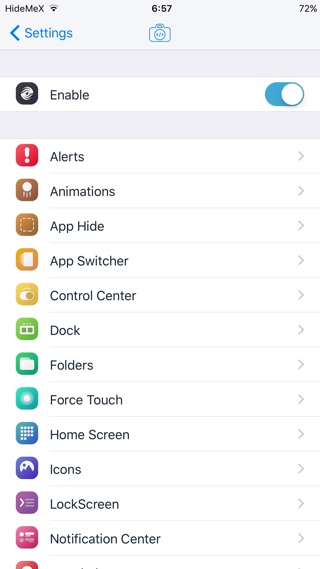 If you have been jalbreaking for long, then chances are you are already familiar with popular HideMeX tweak. The powerful tweak allows users to customize the look and behavior of different sections and parts of iOS from a single place. With this tweak you can customize Alerts, App Switcher, Control Center, Notification Center, Lockscreen, Icons, Homescreen, Animations and the list goes on. Some of the things you can do with this tweak include ability to change text sizes, hide icon labels, add or remove blur and more. You can download the HideMeX tweak for $2.99. It is now fully compatible with iOS 10.
ClearBadges3DTouch10

ClearBadges3DTouch10 tweak adds a new button to each app's 3D Touch menu labeled Clear Badge Notifications. This new button as is obvious by its label removes the notification badge from the app's icon bringing the count back to zero. If you are looking for a quick way of clearing a badge counter this app is the way to go. You can download ClearBadges3DTouch10 for free. It fully supports iOS 10 or above.
LiquidDetectionStatus

LiquidDetectionStatus tweak is an iOS 10 tweak which shows a liquid detector icon in the status bar. The icon appears whenever your device has experienced water damage. The tweak only works with 64-bit devices running iOS 10. You can download LiquidDetectionStatus tweak for free.
Disclosure: iOSHacker may receive a commission if you purchase products through our affiliate links. For more visit our privacy policy page.