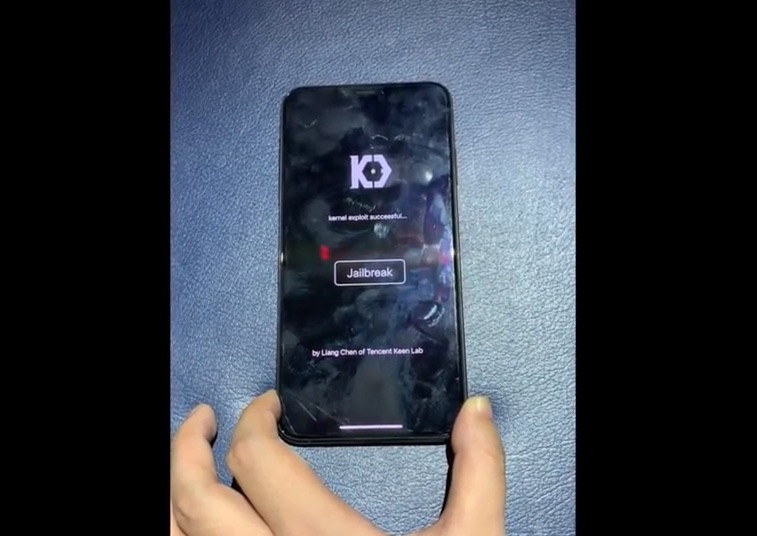 Following the release Chimera Jailbreak, those with A12 and A12X devices are finally able to fully jailbreak their devices. However since Chimera and unc0ver jailbreaks only feature support for iOS 12.1.2 or lower, those with iOS 12.1.3 or later are left out of the jailbreak loop.
While we look forward to one of the jailbreak teams to release support for these operating systems, KeenLab's Liang Chen has decided to show of his own achievement. The hacker has posted a video that shows jailbroken iOS 12.2 running on an iPhone XS Max. What makes his demonstration notable is the fact that it not only supports iOS 12.2 but it also works on iPhone XS Max, which is powered by A12 chip.
As seen in the video below Cydia is installed on the device right after the jailbreak process has been performed using KeenLab's own jailbreak app. The Cydia app is also seen running on the new jailbreak, however it is unclear whether KeenLab made any changes to the jailbreak store to make it compatible.
Although KeenLab members have demonstrated jailbreaks for major iOS releases in the past, long before a public jailbreak was released for them they do so only for research purposes. This demonstration is also going to remain just that, a demonstration with no chances of a public release.
Despite no chance of getting a jailbreak out of KeenLab it is still exciting to know that a jailbreak is possible for iOS 12.2 and it works on iPhone XS Max. Now we will have to wait and see if a jailbreak developer or team takes up the task of developing it and releasing it for public consumption.