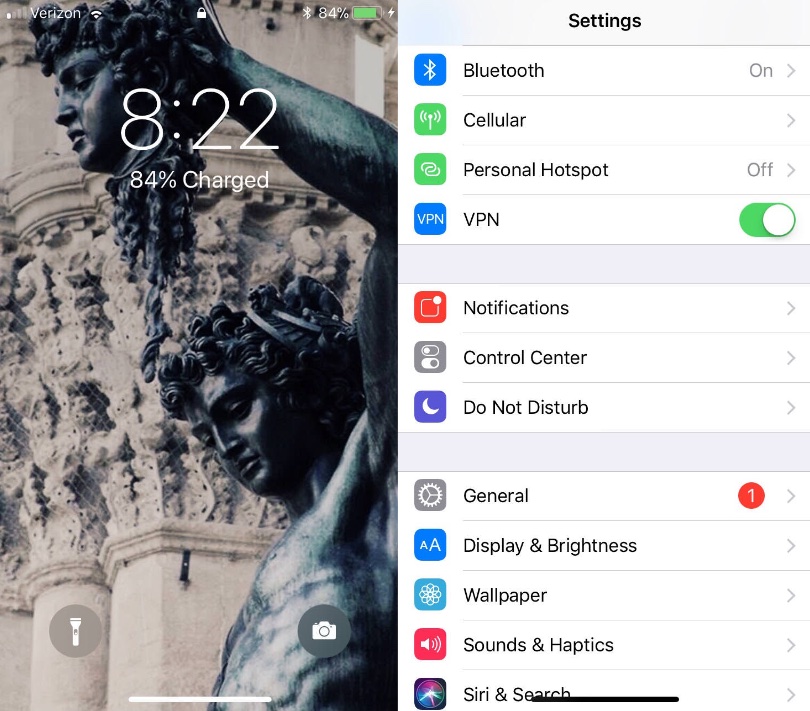 There are several UI elements that Apple has put in place just to make iPhone X different from other iPhones. For example, you only get the flash and camera 3D Touch buttons on the X and not on iPhone 8 etc.
A new Cydia tweak called Fluidity for iOS 11 changes that by making it possible for users to add iPhone X exclusive user-interface elements to any iOS 11 powered device. Fluidity tweak adds a home bar at the bottom of the screen that lets you swipe up to go home or access app switcher, adds new buttons on the lockscreen that you can pressure tap to enable flashlight and camera, and more.
In addition to all that Fluidity tweak also changes the shortcuts for hardware buttons, so they work the same way as they do on the iPhone X. This means after installing the tweak you will be able to activate Siri by holding down the power button, take a screenshot with power button and volume up, turn off the phone by pressing down power button + volume down and close app by holding down on the app card and then tapping on the minus button.
Fluidity tweak is only designed to work with iOS 11 and currently you have to manually install it on a jailbroken device. The tweak will most likely be released in Cydia once the jailbreak store is updated to support iOS 11. You can download it from this repo https://midnightchip.github.io/repo.