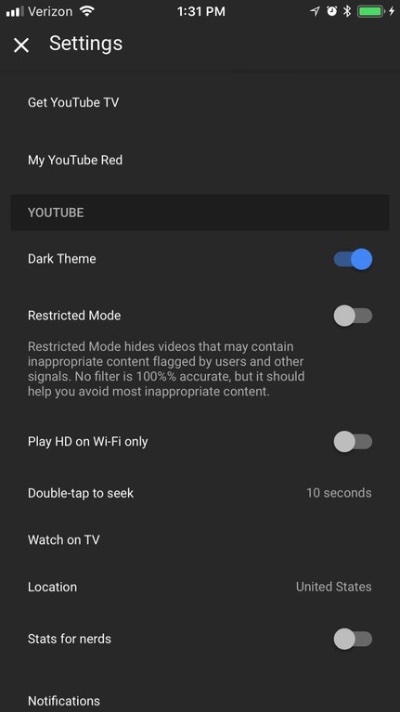 Youtube's desktop website offers a dedicated dark mode, however it hasn't been true for its official iOS app. iPhone users have been asking for a dark mode on the Youtube app, and now it seems like the video hosting giant is finally delivering, albeit to a small subset of users for now.
A Reddit user has posted a screenshot on the site that shows the 'Dark Theme' option on the official Youtube app's Settings page. Upon checking we could not find the same option on our devices, neither could tens of Reddit users who commented below the same thread.
The original poster of the screenshot notes that the reason why others are not getting this option could be because Youtube might be testing the feature with a subset of its users before rolling out the feature for everyone, which sounds like a plausible explanation for dark theme appearing for some while not for the rest of us.
If you want to try your luck and see if you have the Dark Theme option on your Youtube app, then you can check so by opening the Youtube app and tapping on your profile picture from top right side. Then tap on Settings and look for the Dark Theme toggle under Youtube. If you have it then turn it on, if not then wait for Youtube to roll out this feature for everyone. (Source)