For the iPhone users who spend most of their time in the stock Messages application a new tweak called MoreThanSMS aims to make their lives a lot easier. What this tweak does is it adds a call button at the top of the app, which makes it possible for users to call any number without even launching the Phone app. When you tap on the button a box appears that lets you enter the phone number you want to call.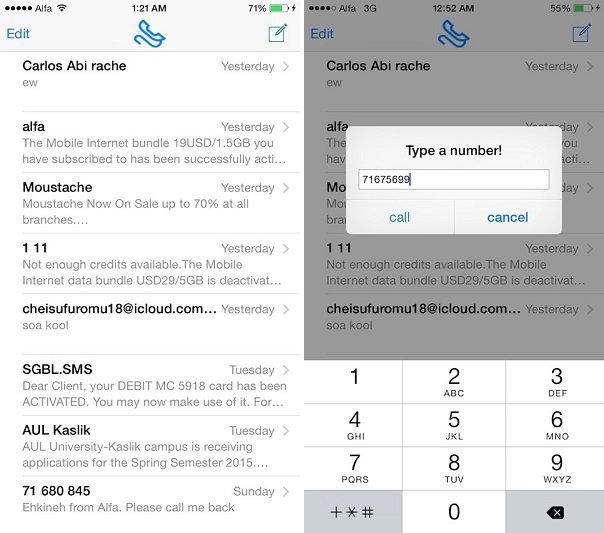 Once you have entered the phone number you can hit the 'Call' button, which would take you to the call screen. When the call is connected you can talk to the person, disconnect the call once you are done and return to the Messages app right away. While the tweak seems useful for making quick calls there's one thing that is missing, which is the access to Contact list. Users can only type in the number and hit the call button as there's no option to access the Contacts. For that you will still have to either go to the Phone application or launch the Contacts app.
MoreThanSMS is a good tweak for those who are looking for a quick way to call without switching apps. Developer has promised that a preference bundle will be added in the next update, which makes us hope that new features such as access to Contact list will also be added.
You can get this hack from Cydia for free.