Every day when we refresh our Cydia sources we get new tweaks that we can download and install on our devices. Today was no different as a few nice hacks were made available in the store with full iOS 8 compatibility. To make it easier for you to follow today's Cydia releases we have created a short roundup of hacks you should check out. The list includes AdaptiveCC, noNoSimAlert8 and STUCalendar. Read on to learn what these hacks do.
AdaptiveCC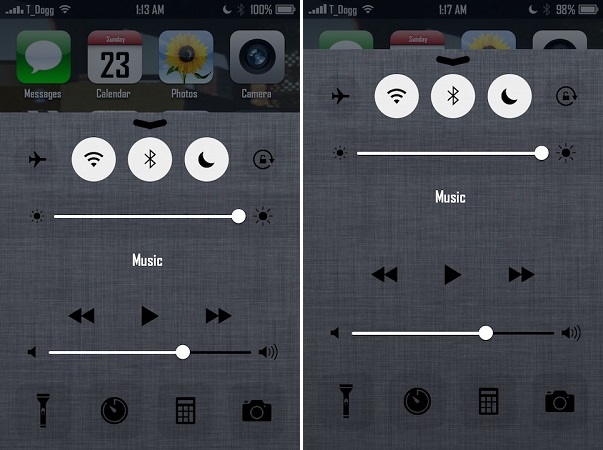 AdaptiveCC tweak makes sure the control center uses as less real estate of your screen as possible. It resizes the iOS Control Center by reducing the space between its different sections. While the affect AdaptiveCC has is not huge it is still noticable. You can download AdaptiveCC for free from Cydia's BigBoss repo.
noNoSimAlert8
If you are using an iPhone without a SIM card then you would know that the device keeps bugging you by showing the no sim card alert. You have to tap on the 'OK' button to get rid of the message, which is very annoying. noNOSimAlert8 tweak fixes that problem by simply getting rid of that message. You can get it for free from Cydia's BigBoss repo.
STUCalendar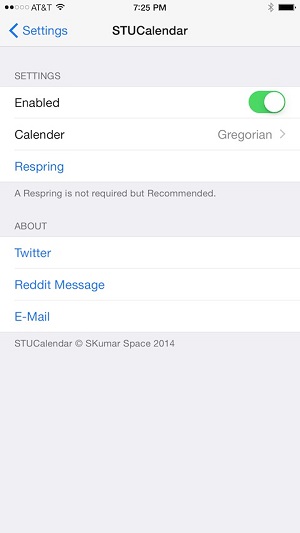 Want to replace the 'Slide to Unlock' text with today's date? Then install the new STUCalendar tweak from Cydia. Although there are many hacks that let you type custom message in place of iconic 'Slide to Unlock' text, STUCalendar can make your life easier by putting the current date there. This not only looks good but can be useful as well. STUCalendar supports Georgian, Persian and Hebrew calendars. You can get it from Cydia for free.