This roundup of newly released Cydia tweaks includes four hacks that were recently made available for download in the store. All of these tweaks that include BlurryBar, Lumos, MessageLoad and NoMirror are available for free. These tweaks focus on changing the way iOS looks and works by adding different effects to it and placing new shortcuts. Read on to learn what they do and how you can download them on your iOS device.
BlurryBar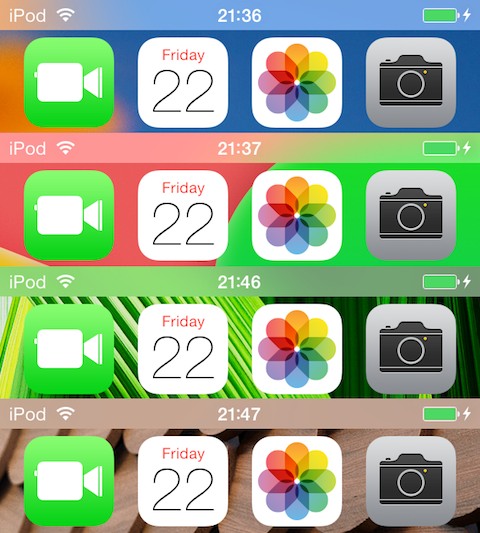 iOS 7 is full of blurry effect as you can find it abundantly in the operating system. If you really like this effect and would like to have more of it then BlurryBar tweak is the perfect hack for you. With this tweak you can add the blurry effect to the status bar, which is perhaps the only part of iOS that can possibly have this but Apple hasn't added it already. BlurryBar is an open source tweak and is available in Cydia for free under the BigBoss repo.
Lumos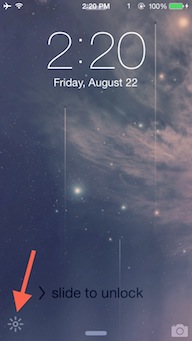 If you use the flashlight feature of your iPhone a lot but find the Control Center access to it less convenient, the Lumos tweak can help. It places the flashlight button on the bottom left side of the lockscreen. With Lumos installed you can turn the flashlight on or off by simply tapping on its button. The location of the button can be changed from Settings. Lumos is available in Cydia's BigBoss repo for free.
MessageLoad
MessageLoad tweak allows users to specify how many messages should be loaded by default when they launch the stock Messages app. You can get it for free from BigBoss as well.
NoMirror
NoMirror is not the first tweak of its kind but since it does the job and supports latest versions of iOS we are glad it got released. This tweak fixes the annoying habit of the Camera app of flipping the images taken from the front facing camera. You can download NoMirror for free from Andy Wiik's repo. To add the repo open Cydia and then go to Sources > Edit > Add and type 'http://cydia.myrepospace.com/andrewwiik'.