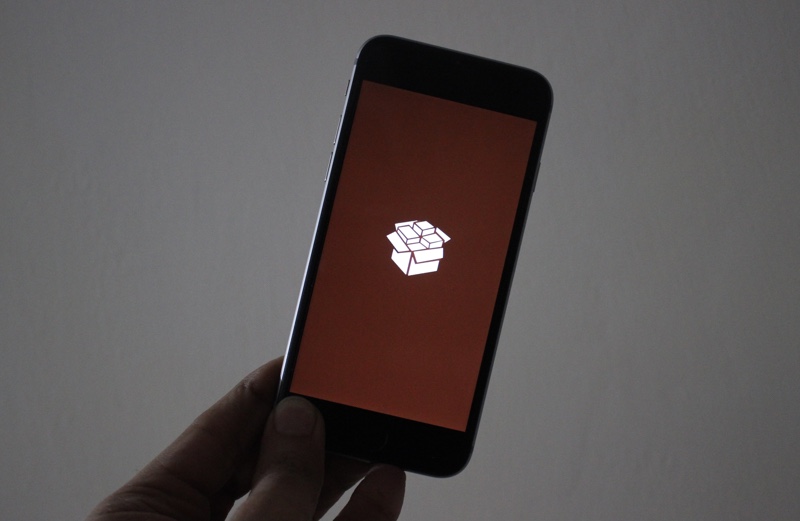 As iOS 11 jailbreak has matured enough we are seeing some really great new Cydia tweaks getting released in the jailbreak store. We have covered many of them in the past few weeks and today we are going to bring you even more tweaks that you can now download from Cydia.
Today's Cydia tweak roundup highlights newly released iOS 11 tweaks including Gyration, FloatyDock, FacebookDarkMode, LargeTitlesEverywhere, Jumper, and SpringAnimations. Read on to learn how you can download these tweaks below.
Gyration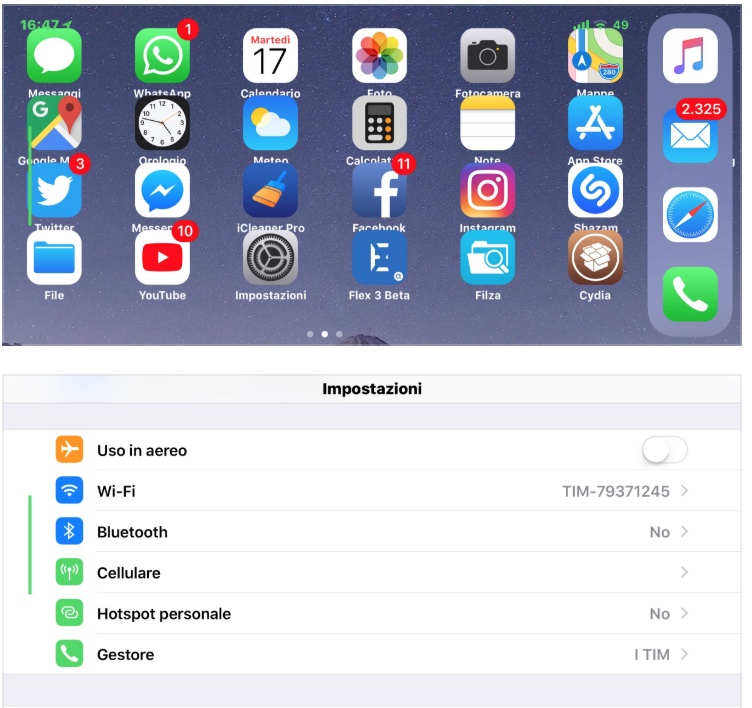 iOS rotation mode is quite limited and does not work in most apps, including the stock ones. Gyration tweak brings iOS's rotation mode to apps and iOS screens that don't support it. This means you will get a system wide rotation mode for apps, lockscreen and homescreen. You can configure the tweak from tweak's settings page. Gyration is available for free and works with iOS 11 or lower.
FloatyDock
The new iOS 11 dock for iPad is great. It offers the ability for users to store unlimited apps and allows them to quickly access recent apps in a separate area. With FloatyDock tweak you can add the same floating dock to any iPhone. With this tweak you can add as many apps to the dock and also see recent and suggested apps in a separate section.
In addition to adding the new dock to iPhones, the tweak will also add Slide Over feature that allows users to multitask with ease. SlideOver feature is not supported on iPhone X yet. You can download FloatyDock tweak from Cydia where it is available for free.
FacebookDarkMode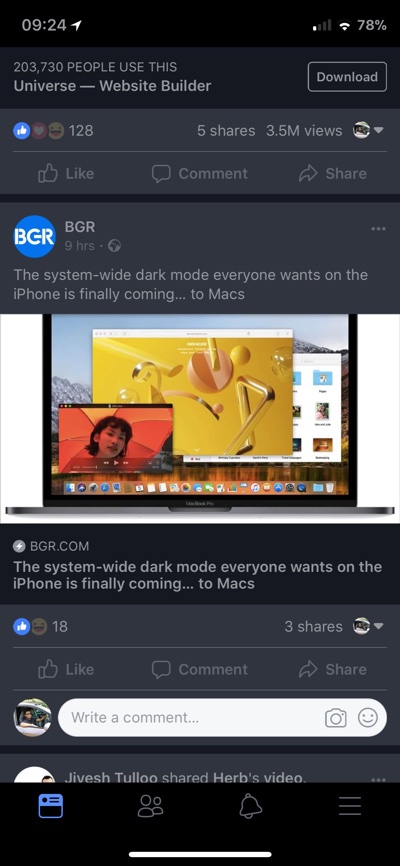 With the recent flood of 'dark mode' tweaks it seems to be inevitable for Apple to finally bring this feature to iOS in its next big update. However until that happens you can download the FacebookDarkMode tweak, which adds a complete dark interface for the Facebook app. The tweak offers multiple tweaks including default, black, tangaroa and monokai each of which offer a different look. The tweak is not compatible with Facebook v164, so make sure you have a lower version before you make a purchase. FacebookDarkMode is available in Cydia for $1.50. You can download it by adding 'https://repo.packix.com/' to your sources.
LargeTitlesEverywhere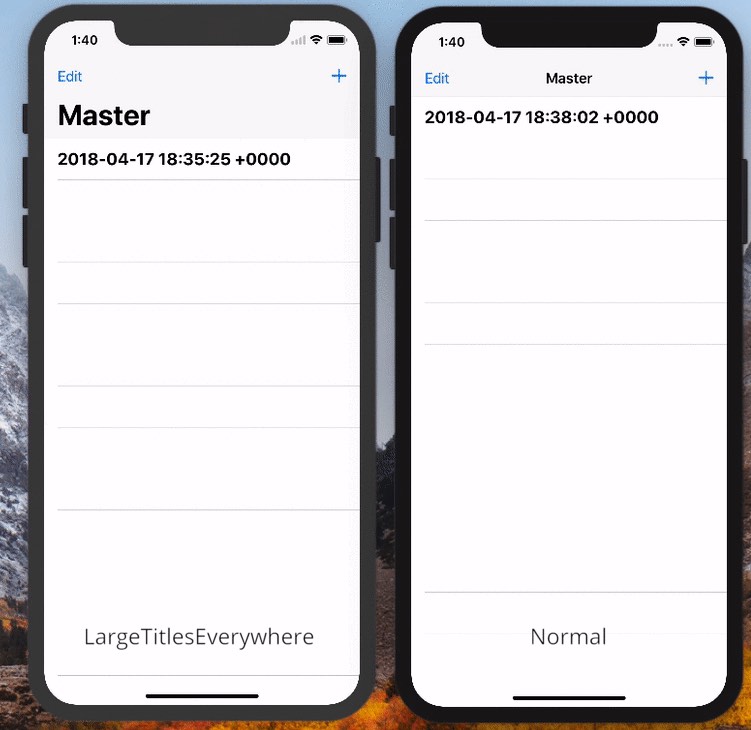 If you are a fan of iOS 11's large titles for apps, then LargeTitlesEverywhere tweak is for you. With this hack you can make the titles in all apps larger than they normally are. This tweak works in opposite way than NoLargeTitles. LargeTitlesEverywhere tweak is available in Cydia for free.
Jumper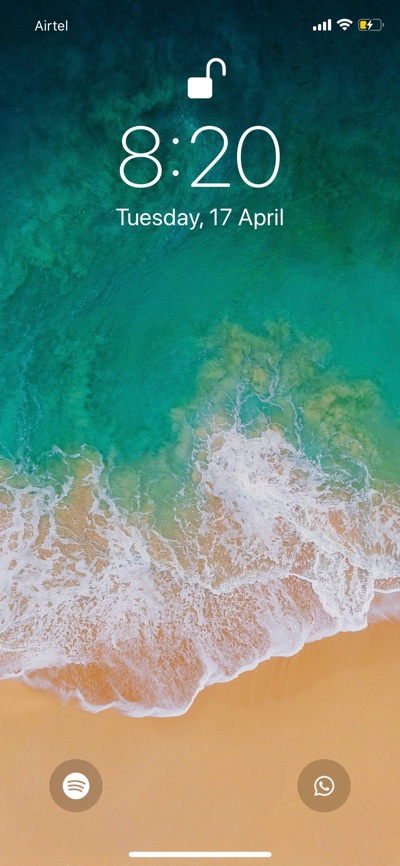 Don't find the camera and flashlight shortcut buttons on iPhone X's lockscreen to be particularly useful? Then try the Jumper tweak. With this hack you can add custom app shortcuts to your lockscreen, and launch those apps by hard pressing on these buttons. Jumper is a free tweak that can be downloaded from Cydia's BigBoss repo.
SpringAnimations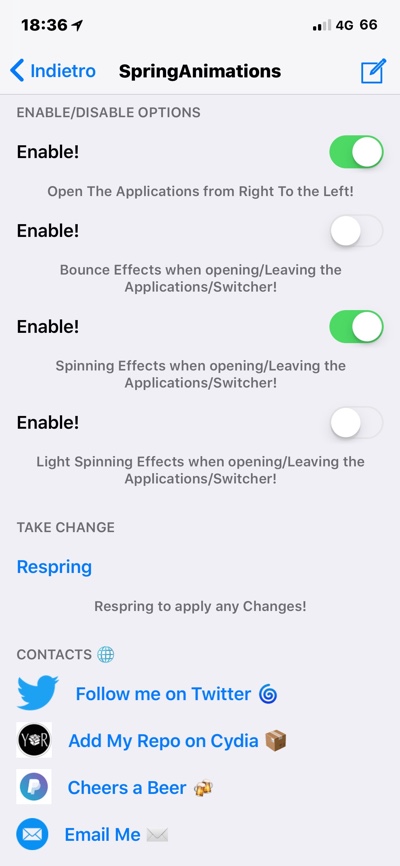 SpringAnimations tweak adds new animation effects for different iOS actions. For example, you can enable animations that open the app right to left, show bounce effect when launching apps, spinning effect for opening and leaving the app and more. You can download SpringAnimation tweak from Cydia where it is available for free.
Disclosure: iOSHacker may receive a commission if you purchase products through our affiliate links. For more visit our privacy policy page.